Top 8 ways to spice up your Valentine's (or Galentine's) Day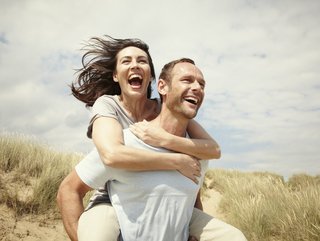 It's true what they say, love makes the world go around – so all the more reason to celebrate it.
08: Paint and sip
Get your paint brushes at the ready, and let your creative juices run wild with this one. Order in a couple of blank canvases, choose a tasteful selection of paints and see what the two of you come up with. To help you loosen up and get in the zone, stock up on your favourite snacks and drinks. Or, if you're lucky enough to live close enough to a studio that hosts these nights, book your places and let them do all the hard work.
07: Meet for the first time
A fun-filled idea for those who have a great sense of humour, and who are committed to the cause. Arrange a place to meet, dress slightly differently and give yourselves new identities. When you both arrive at the agreed-upon spot, one of you will have to make the move to introduce yourself again, for the very first time. Let your imaginations run wild, and see where the night takes you.
06: Go dancing
Do you fancy the waltz, rumba or foxtrot? Or maybe even a little salsa? Going dancing with your partner will help you connect, have a laugh and learn a new skill that you can practice together. It will also give you time to focus on each other while disconnecting from the digital world, to truly spend time with each other. And friends will have a great laugh too – is there anything more amusing than discovering someone has two left feet?
05: Plan a party
A little out of the blue? Maybe, but here us out. This idea is perfect for couples who have spent countless V-Days together and are looking to do something a little different this year. Tone it up or down depending on how extravagant you're feeling, but we're really envisioning heart-shaped balloons, strawberry-flavoured cocktails and all the best love songs blasting through the speaker. Invited friends, family, and of course, your significant other.
04: Cheese and wine night
Need we say more? Check out the independent shops near you to discover the very best cheese and wine, and spoil yourselves by trying new and exciting varieties. But if you're looking to add an extra twist to the evening, make it a competition. Take it in turns to try the delicious goods while blindfolded, rate each one, and see who chose the best selection.
03: Last-minute getaway
Is there anything more exciting (or romantic?) than packing your bags and experiencing a luxurious spa getaway? Whether you travel near or far, chances are a night away will be just what you need to recharge your batteries. But if your schedules won't allow you to up and leave, bring the spa to you. Light some candles, run the bath and stock up on all the essentials, to give your significant other a relaxing night to remember.
02: Create a playlist
The gift that keeps on giving. Select the songs that have been there every step of the way, whether it was the soundtrack played on your first date, your favourite road trip or even the first fight. Every long-standing relationship, whether that be romantic or friendship, has a good selection of songs that will bring back memories. So why not put them all in the same place, grab a drink, and reminisce.
01: Themed double date
Perfect for those who aren't into all that mushy stuff. It's often said that going on double dates can help to reignite your passion for your loved one, as you'll see them in a different light to when it's just the two of you alone. So pairing up with your favourite couple and adding a unique twist, for example a beach, 1920-style or Italian theme, is a great way to have fun without going overboard on the romance.
It's true what they say, love makes the world go around – so all the more reason to celebrate it.