11% of women doubt they will achieve financial independence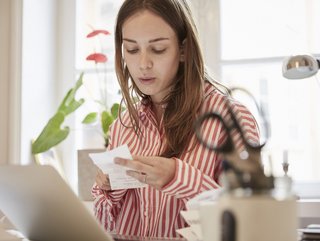 Credit: Getty Images/Maskot
A study from Fidelity International explored how women from seven countries view their financial independence, with 1 in 10 doubtful they will achieve it
Fidelity International recently released the second Global Women and Money study, which examined the financial independence of more than 6,000 women across Hong Kong, China, Japan, Taiwan, Singapore, Germany and the UK.
Of the countries included, women in the UK reported to feel the least financially independent (45%), followed by women in Germany (33%) and Japan (38%). Women in China (69%) and Taiwan (72%) reported feeling more financially secure.
Fidelity International Investment Director, Maike Currie said: "Female financial independence is fundamental. Having control over our finances allows us to adapt to changing circumstances, tackling challenges head-on and seizing opportunities to shape the lives we want. Yet less than half of women feel financially independent.
"Low-income levels, fears about job security and the compromise many women are forced to make between work and caring responsibilities are all named as barriers to achieving financial independence. We all have a central role to play in breaking down the barriers which are currently stacked against women and impact their financial wellbeing."
The study found that 38% of women in the UK did not view themselves as financially independent, with 24% reporting having outstanding debts and 30% sharing that they were dependent on their partner's income.
"Securing female financial independence has never been more important," Maike says. "We need to empower women when it comes to managing their money, equipping them with the confidence and tools to achieve financial independence and resilience. This means better education on budgeting, investments and finances; greater access to financial advice and guidance; and increased help for those with caring responsibilities."
In addition, only 32% said that they feel confident about reaching their financial goals and 28% said they do not have money worries. Only a third of UK-based women expect to live a comfortable life in retirement and a fifth do not feel that they can support themselves and their family without additional help.
In comparison, women who consider themselves to be financially independent attributed this to having freedom from debts (51%) and having the ability to save for unforeseen expenses (49%).