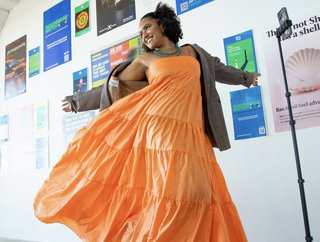 Estella Struck
We sat down with the New York-based CEO to find out more about her sustainable business, focused on Gen Z consumers
Meet 22-year-old Estella Struck, the CEO and Founder of Viviene New York, the world's first Gen Z run sustainable product marketing agency based in New York City.
Estella has always been interested in science and had the desire to make a positive impact on the world through her career. In high school, she had considered becoming a doctor as a means to this end. However, the pandemic and subsequent quarantine in her first year of college allowed her to realise her true passion for climate advocacy and entrepreneurship.
During this period of self-reflection and isolation, Estella was exposed to environmental TikTok creators who highlighted how current industries and systems contribute to the climate crisis. She recognised that her core values and aspirations aligned with climate advocacy through entrepreneurship, which she plans to pursue for the rest of her life. She is also a junior at NYU, studying the intersection of climate action and business.
Hi Estella, what was your inspiration for founding Viviene New York?
I started my very own sustainable fashion brand called Ethica NYC after learning about the adverse effects of the fashion industry in the spring of 2020. This was due to an onset of climate anxiety, the need for climate action in my life in order to calm those thoughts and quarantine boredom.
Ethica quickly blew up on TikTok amassing over 4 million views and 200k followers in the first two weeks following its launch. I took a gap year for the 2020 to 2021 school year in order to hone in on my marketing skills.
The realisation that social media can truly drive impact and my hunger to change my generation's perspective on climate change inspired me. With lots of time alone with my thoughts during my gap year, I figured why not work to build something that can actually create change on a larger scale. Thus, Viviene New York was born.
Our goal at Viviene New York is to change the brands that Generation Z is loyal to while helping sustainable brands rule the online landscape. We do this not only for our own future but for the future of generations to come, who will inherit the environmental and social impacts of the choices we make today.
What makes the business unique?
Viviene New York is a force to be reckoned with and is more than just another digital marketing agency. We are an organisation building a movement; creating a more sustainable future by challenging the way Gen Z thinks about the power of their capital.
As a majority-female team of digital natives, we are unafraid to push the boundaries and challenge the status quo. In fact that is our exact prerogative and if I am going to be real right now – many brands today are putting out video content that does not hit the mark.
However, not Viviene New York. Here, we take pride in our ability to create content that resonates with our intended audience and attracts new customer segments. The social media landscape is constantly evolving, and we adapt accordingly to ensure that our content remains fresh, relevant, and effective so that our clients can focus on what matters – growth and innovation.
Our case studies show that brands can put their trust in our creators. In fact, our content does not just perform well. It creates engagement momentum with increases of engagement spanning 100-500%. As a team of digital natives, we strive to raise the bar for performance. It's not just about having aesthetic content, it's about having content that truly speaks to your audience and drives them to act. This is why we are unique. This is what sets us apart from the rest.
What has been the biggest challenge you've faced as a Gen Z founder?
I am typically the youngest person in the room at climate events and have limited access to funding. In the 2 years I have been working on Viviene New York there have been a number of times where I have shown up to an event expecting to connect with a younger crowd and have ended up the youngest person in the room by a decade.
While I do see this as a privilege and opportunity, at times it can be a bit discouraging. Sometimes my team and I are not taken seriously due to our age in certain spaces. Another challenge I have faced as a Gen Z founder is a lack of funding. I am bootstrapping Viviene NY and paying for college myself. I decided to attend the university to execute a strategic plan to build something that does my part to help save the planet. This school allows for the experience of building my company to feed into my degree and my degree informs the decisions made at my company.
Since I was 20, I've been pursuing my passions as a generational leader in such a new industry. I feel so lucky despite the challenges.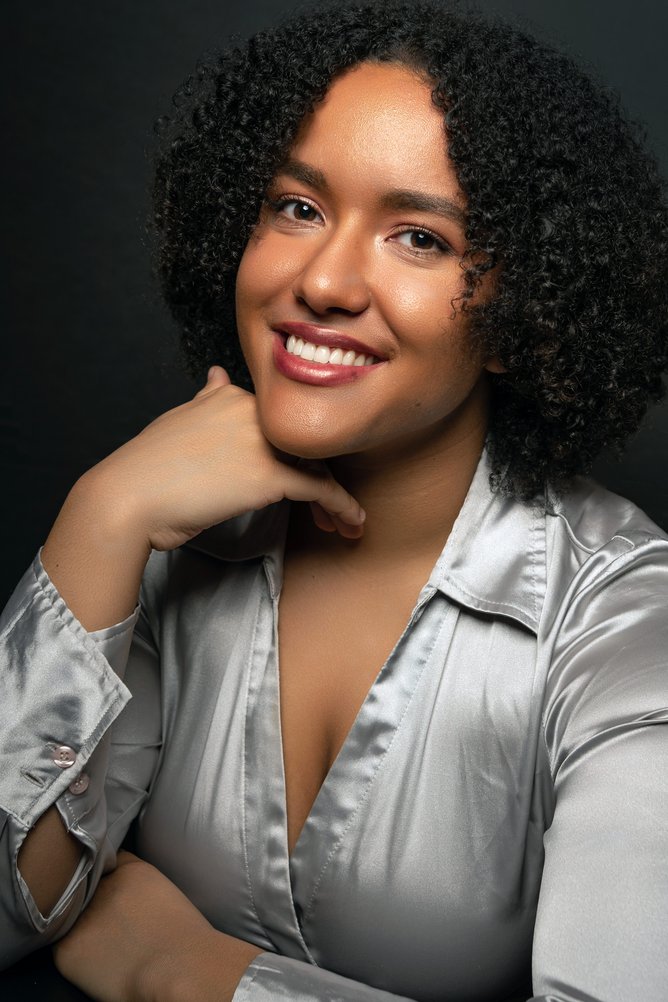 Estella Struck
What challenges does Gen Z face, that other generations may not have?
As a member of Gen Z, I can tell you that one of the most significant challenges we face is the daunting reality of climate change. We grew up hearing about the impacts of rising sea levels, devastating wildfires, and experiencing increasingly severe weather patterns.
It's a scary thought to know that the planet we call home is in an apocalyptic level crisis, and we are the generation tasked with finding a solution. But I challenge anyone reading this to channel that fear. Channel your anger. Let's turn it into action. It's up to us to create a better future for ourselves and for generations to come. We cannot sit and wait for someone else to come save us.
We have to acknowledge that there is literally no planet B. Earth is all we have. And with the right mindset, resources, and aggressive action, we can create a sustainable future that we can all be proud of.
Likewise, what has been your greatest success?
To be here is a privilege. I think that my greatest success is getting myself to where I am right now. Currently, I am a college student handling 18 credit course load and a rapidly growing marketing agency that is shaping the future. To be here is a privilege.
What advice would you give to other Gen Z women considering launching their own businesses?
As corny as it sounds, I would tell other Gen Z women to 'be the change you wish to see in the world'.
I think I was in the first grade the first time I heard that quote. It has definitely stuck with me ever since and keeps me working hard on a day-to-day basis. Knowing my work is diverting clothes from landfills, empowering carbon capture technology, and uplifting brands that are working towards ensuring humanity has an inhabitable planet keeps me going. Obviously, there are a lot of businesses that Gen Z women could create that have the potential to leave a huge mark on the world across a number of industries. I would just urge everyone who is reading this to look heavily into social entrepreneurship if you do decide to take that leap into building a brand. I'm only saying this because building a company is no easy feat and if you are only building a brand to get a check you might be working on the wrong project. For me, when times are hard and I keep hearing the word 'no', knowing that I'm having a positive impact on the fate of the planet really keeps my head in the game.
What advice do you wish you could give to your 15-year-old self?
Trust your gut. You've always had a feeling that you were going to go out and do great things for the world. You have something special so just trust your intuition, enjoy the journey and keep taking the leap.