8 minutes with fintech expert Valentina Drofa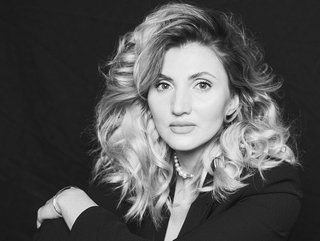 We sat down with Valentina Drofa, Founder and CEO of Drofa Comms, to discuss her career successes, challenges and her passion for fintech
Valentina Drofa is the Founder and CEO of Drofa Comms, an international PR consultancy focusing on financial and fintech companies across the world. With over 14 years of professional experience, she is highly familiar with the way these markets work.
We sat down for a conversation to find out what inspired Valentina to make her way into fintech and the influence that leading her own business in this sector has had on her.
Hi Valentina, please tell me a little bit about yourself and your career so far?
The financial market has been the focus of my life since my university days when studied economics. Professionally speaking, my path began in 2007 as an account manager, providing services to FX clients.
My entrepreneurial journey began in 2010 when I founded an EdTech platform that focused on providing trading and investment training, conducting over 200 webinars per month.
In parallel with that, I sought to build a business in PR for financial companies, as many people who knew of my knowledge kept coming for advice. The company came into existence in 2011, and by 2014 I made the choice to dedicate all of my time to it.
What sparked your interest in FinTech?
I'd broaden the scope here as I'm interested in finance as a whole. It's a huge world and fintech is a part of it, however, it may not exist separate from finance. To be fair, I've been entrenched in the sector for 20 years now and I cannot imagine my life without it.
The fintech market fascinated me – this field is constantly changing and evolving, giving me something new to learn all the time. Each new company that we work with brings new challenges, and even when I have some free time it is usually spent reading up on all the latest news and trends. The more engaged I became with this sector, the more I realised that I found my place.
Tell me about Drofa Comms – how did the company come to be?
When the company launched in 2011, we were only dipping our feet into PR, marketing, and consulting. Learning to work with fintech, and later, with crypto and blockchain was also something that took time. Prior to founding the agency, I primarily worked with traditional finance and FX, so a change of mindset was needed as we expanded our horizons.
I founded the agency with my partner, Mary Poliakova, and it took a lot of effort to find our place, both on a personal level and in terms of the agency's work in the newly emerging industry. Eventually, through a process of trial, error, and learning we arrived at where we are now.
What have been your greatest career accomplishments?
A company develops at the same rate as its founder, so I always make a point to stay ahead of the competitors. Keeping up with the latest market news to keep our services relevant is only natural. Another important thing is that we hire the best industry coaches for my team so that we grow alongside our clients.
On a personal level, I am proud that at one point I came to my coach and spoke about the fears I had of going big. In my younger days, I made mistakes in management, so I had reservations about potentially repeating them.
Nevertheless, I overcame these fears, and today Drofa Comms is doing good work, both client-wise and in terms of internal development. And we are constantly working to improve.
Likewise, what have been your greatest career challenges?
As the head of Drofa Comms, my main responsibility is to outline our goals and seek ways to accomplish them, by introducing best possible practices and hiring the most capable people.
One of the greatest challenges that I had to face was developing our corporate culture and values. I originally underestimated the complexity of this task, believing it to be only of surface-level importance. But when I ultimately decided to give it a try and test out different ideas, I came to see value in them more clearly.
Due to the changes we implemented, our team has made great strides in terms of cohesion and efficiency, to the point where I can now allocate fewer resources to particular tasks, yet get better results in the end.
What advice would you give to girls aiming to start their own business?
When it comes to starting your own business, the most important thing is that you need to have a lot of energy and a strong character. Every day you will have to pay attention to your clients and your team, making sure to take care of both. It is a massive responsibility and not everyone can handle it.
As far as advice goes, I would say – if you have an opportunity to start a business, if you have an idea that you believe in, then go ahead. It may or may not work out, but it is always better to do something and then draw conclusions, rather than constantly look back and wonder about "what ifs".
What would you say has been the secret to your success?
There is no particular secret, only hard work and dedication. When I was young, I felt a lack of satisfaction with what I had. And I knew that to change things, a lot of effort would be necessary. So I put that effort in.
Everything that happened to me, the path I walked and continue to walk, makes me the person that I am today. Of course, there were mistakes and unpleasant experiences along the way, but even those had been necessary for me to learn from.
I am grateful to the people that supported me in life, especially my family. But I did not receive any handouts from anyone – what I have now, I earned through my own hard work. That's all there is to it.