8 minutes with Lorna Kapusta from Fidelity Investments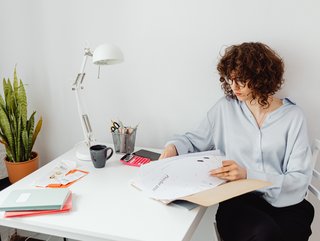 Lorna Kapusta, Head of Women and Engagement at Fidelity Investments, is working with women to empower them with financial literacy
Lorna Kapusta is challenging the status quo by changing the relationships women have with their finances through Fidelity's Women Talk Money community
Generally speaking, women on average earn less and we've learned are given fewer financial education tools than male counterparts when younger and throughout life – even though we're still met with the same responsibilities and on top of those, there are factors that are unique to women (think healthcare costs, pink tax, and often caregiving responsibilities to name a few). Gaining and maintaining control of finances can feel like an everlasting battle, especially when we're left to navigate our understanding of saving, investing, credit cards and retirement, to name a few.
Consequently, 3.8 million American women have below-average levels of financial literacy, which can cause them to lose money while racking up debts. Lorna Kapusta, Head of Women and Engagement at Fidelity Investments, is on a mission to encourage women to take charge of their financial literacy and to pass their knowledge on to the next generation. We sat down with Lorna to understand why this is important and how it can be achieved.
Hi Lorna! How did your financial literacy journey begin?
Earlier on in my career, I was not that involved in my finances. At that time, my husband and I had a growing family of three children, three dogs, and a cat. To handle our hectic life, we took a divide-and-conquer approach for our household, with my husband overseeing our finances. I was constantly stressed about money, partially because I was so in the dark about it. When I started working at Fidelity Investments, I realised I needed to be doing more so my husband and I sat down and discussed our goals (what we want throughout life for ourselves and our children) and finances. We then decided to do this on a regular basis and started to make decisions together – I immediately felt less stressed simply because I knew more about our money, what we were doing with it, and how we were reaching our goals.
My financial literacy journey really took off after this moment – it was such a game changer for me to be actively involved in my finances and learning more about how to make my money work for me (I was working hard and my money should do the same!).
So many people think finance is just about stocks, shares, and investments, but it's actually so much more than that; it's about setting short- and long-term goals (for us, that included helping our children with college, travel, etc.) and making smart decisions to set yourself up for success in the future.
I love my job because I get to help other women through the same process I went through.
We often hear the phrase 'financial literacy', but what does it actually mean?
Financial literacy is simply the foundation of your relationship with money. It can help you know what to do with your money so you can achieve what's important to you. Financial literacy also helps you understand what you don't know so then you can find out where you need to get help. Fundamentally, it's having a basic understanding of budgeting, saving, investing, and so on, so you can make smart decisions with your money.
As women, we've typically only had access to basic financial information if we're lucky or if our family shares it as we're growing up. It's not really something we get taught as kids, but when we become adults, we're automatically expected to know what to do with our finances. It's so important for financial literacy to start early, so we can get the basics in place and continue to learn along the way.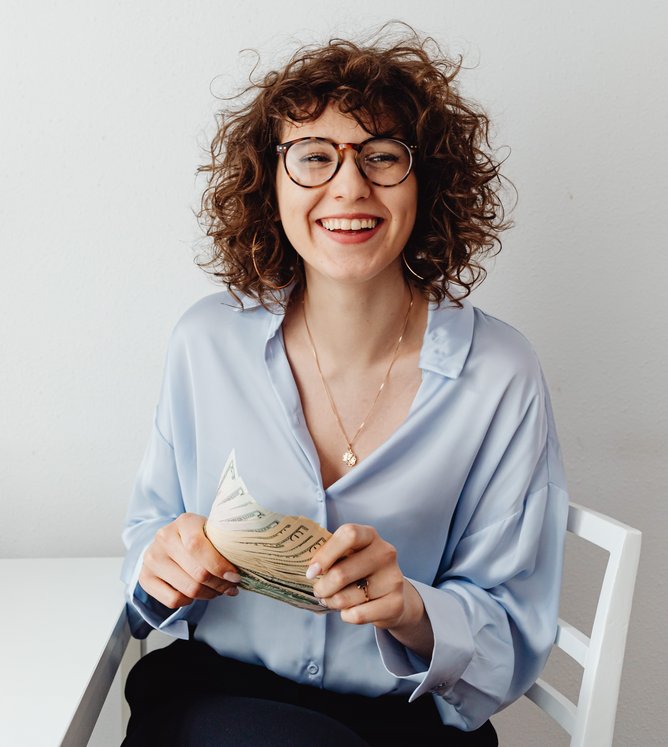 Fidelity Investments is working to empower women with financial literacy
Regarding finances, what barriers do women have to overcome?
There are several barriers that women face and a lot of that is a result of the history of the financial industry. If you go back about 70 years, the industry was predominantly male. Because of that industry makeup, financial tools and solutions were mostly made by men, for men. So for many years, women only had access to financial education, tools, and solutions that were designed to address the way men think about money – and often women think about money differently.
But now things have changed so much and women can create, use, and improve these solutions to fit the needs of every individual
Another cultural barrier facing women is that many of us still consider money a taboo topic. Growing up, many of us were told that talking about money was impolite and that we shouldn't discuss it – but that's not the case. It's actually so important for women to talk about money with each other, as it helps us get more comfortable and understand how to make our money work as hard as we do.
What initiatives does Fidelity Investments provide to help women with their financial literacy?
I'm so glad you asked! We have an entire community, Women Talk Money, dedicated to women coming together to talk about and act on their finances. Women Talk Money is a space for women to normalise talking and hearing about money, plan for gender differences, and succeed in their financial and professional goals. We cover everything from how much should be in your emergency savings fund, how to get paid and the best value for what you bring to your company, what to do if you need to take a career break, how you should be saving for retirement and so on. We host several large workshops throughout the month, live Q&A sessions and send money moves you can take straight to your inbox – with the goal of making sure that help is accessible for everyone. The best part is, it's free and you don't need to be a Fidelity customer to join.
Our recent study found not only do women prefer learning about money from other women (55%), but women in the Women Talk Money community are more motivated to take money action when they feel supported by other women – which is why it's so important for women to have a community like Women Talk Money.
To recognise Women's History Month this year, we're launching a month-long series of virtual events celebrating women and helping them take steps toward their money goals. We're hosting roundtable discussions, workshops, and live Q&A sessions on topics covering everything from building an investment strategy in today's market, planning for your future money goals, building a plan to save and tackle debt, advocating for yourself in the workplace, and more.
One thing I like to remind people is that there's never a better time to start your financial journey than now - it doesn't matter what age you are or where you are in learning about financial literacy, just joining the conversation is the best place to start.
In addition to Women Talk Money, Fidelity is also prioritising meeting young women and teens where they are. Fidelity provides free access to workshops for teachers, which they can utilise in their classrooms. We also recently launched a partnership with the Connecticut Sun, a Women's National Basketball Association team, working closely with them to educate the team and the fans on financial literacy. We prioritise providing financial education for everyone, especially women and young girls, because we know early education matters to truly make a difference. And young girls want access to financial education – in fact, 81% of teen girls want more ways to learn about investing and personal finance.
What advice would you give to those who want to start their financial literacy journey?
Join us! Check out Women Talk Money – it's a great place to learn about your career, compensation, saving, investing, and everything in between. We created a community for women so we're looking at all these topics through that lens. And this is a great month to start because we have an incredible slate of events that can help answer questions no matter where you are in your financial journey. Just joining Women Talk Money is going to be a great first step in making your money work harder for you.
Secondly, give yourself a financial check-up and create a solid financial foundation for yourself. Make sure you have an emergency fund. Ideally, your emergency fund should have 3-6 months of living expenses in case something unexpected comes up. Another thing to do to build a strong foundation is to eliminate credit card debt. Credit cards have really high-interest rates, so it's something you really want to avoid or pay off as quickly as possible
This also includes planning for retirement and investing. We usually suggest setting aside 15% of your income for retirement, which can feel a little steep, but this can include company matches, too. You can also start with as little as 1% and work your way up from there. And if you have money that isn't for emergency savings, retirement or paying off high-interest debt, then start investing in addition to your retirement plan. I usually hear from older women that their biggest regret is not investing sooner – we want to change that. You can start investing with as little as $1 with Fidelity to start getting comfortable with it. And there are options for everyone, so you don't have to do it alone.
Lastly, throughout your entire financial literacy journey, consider how you can help other women begin theirs. Tell your family and friends that you're beginning this journey and invite them to join you. If you have young women and girls in your life, begin talking to them about their finances and sharing how you're taking control of your money.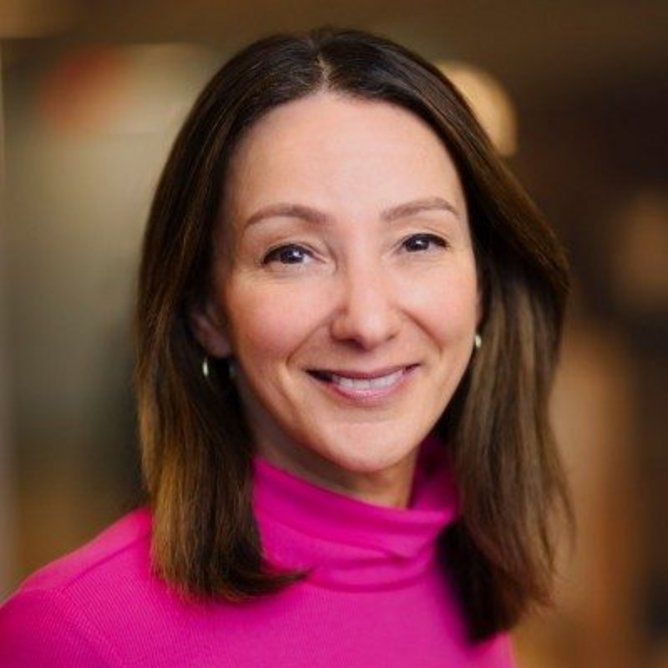 Lorna Kapusta, Head of Women and Engagement at Fidelity Investments