A day in the life of cybersecurity expert Gal Helemski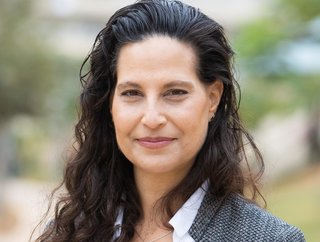 Gal Helemski
We spent the day with Gal Helemski, Co-founder of PlainID, to discover how she juggles her time as a busy mum and business owner
Gal Helemski started her career in the Israeli Army in the prestigious MAMRAM Unit as a system programmer and instructor, while she was also studying to gain her degree in Physics and Computer Science from Bar-Ilan University.
After six years of service, she continued her path into cyber security, specifically identity and access management, by working for one of the emerging Israeli cyber security startups of the time, Memco Software. "It was an incredible experience as Memco was one of the first organisations to offer advanced solutions for access control and single sign-on on the market," Gal shares. "Afterwards I joined CyberArk, which added significantly to my experience in the space."
Later in her career, she moved to consult in the cybersecurity space, and after a few years, met her co-founder, Oren Harel. "It was with Oren that we realised that the off-the-shelf authorisation products available at the time were just not fit for purpose," Gal says. "So, rather than waiting for that product to be created for us, we founded PlainID."
PlainID's objective was to fill the gap in the identity and access management (IAM) market and to address business authorisation needs.
PlainID aims to put an end to the challenges that businesses face when scaling up their IAM capabilities. The solution led to a unified management and control interface, delivered by an authorization platform, with advanced distributed enforcement capabilities.
We spent the day with Gal to find out what a typical day looks like in the cybersecurity field.
Starting the day with a bang
"Without fail, I start my day by making a cup of coffee," Gal says. "It always helps to boost the day before heading into work. Also, I read or listen to a book before diving into the day-to-day activities, even if it's just 15 minutes or one chapter of a book. Taking a brief moment to myself, it helps to clear my head before starting the day."
As PlainID works in a hybrid setting, Gal goes into the office during the day, where she uses the commute time to catch up on the latest lectures or to dial into remote calls. "When I'm in the office, my priority is to make the most of my time face-to-face with my clients and colleagues," she explains. "After a full day at work, I'll try to set aside dedicated time with my family, and make sure I connect with them without the distractions of work. Work-life balance is important and should be maintained."
Reflecting on the day's successes and challenges
"The most challenging part of my day is mostly around making sure things are moving forward in the right direction," Gal explains. "There are many aspects to consider and dependency to take into account. A sudden event can change the picture or even a very well-laid-out plan can change."
Likewise, Gal identifies that there are two types of rewards that are important to her. The first is when a customer goes out of their way to give positive feedback. "This was the reason we started this business," Gal explains, "and when customers can see the value of our product, it helps to make all the tough decisions worthwhile.
"However, it's just as important to me to make sure I'm setting a good example for my kids. My youngest daughter recently had to write an essay in her English class about a significant person in her life, and she chose to write about me. That means so much to me, especially when they can see the hard work I put in."
Finishing the day in a positive way
Each day, Gal reminds herself of one key point: There can only be time to unwind if you allow yourself to. "If you don't manage your time, it can very easily manage you," she explains. "I do think that the best way is to block off time in your calendar, and as long as nothing urgent crops up, stick to it. I make sure to block off my lunch hour and appreciate the time off in the evening.
"To do so, I like to finish my day how I start it – by gradually winding down with a book or spending time with my children, it becomes much easier to rest before starting a new day.