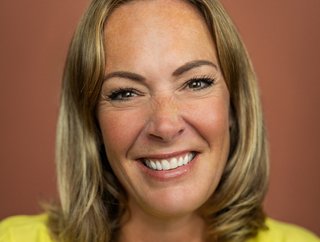 Jo Pickard
As Jo Pickard has spent the majority of her career on the big screen, we caught up with her to find out what a typical day looks like for a busy actor
Jo Pickard trained as an actress and worked successfully both in Yorkshire and London, performing both on stage including a one-woman show and on TV including Heartbeat and Bodies by Jed Mecurio.
Her career took an unexpected but glorious twist, as she spent the next 15 years as a presenter travelling the world and interviewing the best in sport, food, music, and celebrity. Jo covered events such as The Olympics, Volvo Ocean Race, and Chris Evans' Carfest. When she met her husband, Jo wanted to be closer to home so she returned to her first love, acting, so she launched a voice-acting business focusing on TV narration, gaming, and animation.
Jo is also the face of OMAZE, which has given away hundreds of prizes and raised £8.3 million for charities since its launch in 2020.
Starting the day off well
"I start every day with gratitude. Before I even open my eyes, I say thank you for the things in my world, good and bad," Jo says. "Above our bed, we have a piece of art by Tracy Emin that says "I promise to love you" so I kiss my husband, take a sip of tea that he brings me every morning without fail and look at that and remake that promise. Then I usually get jumped on by our dogs – Babes and Hendricks. Great start to every day."
Jo doesn't have a typical day, and that's what she loves about her job. Some days, she goes to her home studio and does any auditions she has for that day. Creating characters can take time, and she puts a lot of energy into this. Afterwards, she catches up on her accounts and spends time connecting with prospective new clients and making social media posts.
"Some days I am in a studio, either mine or in London or Manchester recording voice overs all day, with an engineer and director in the studio next to mine or online making sure that we create amazing content," she says. "On other days I may be changing someone's life, telling them the news that they've won a multimillion-pound house or revealing to a charity how much Omaze has raised."
Facing the day's challenges
Jo expresses that one of the most difficult challenges in the day is staying motivated to keep pushing forward. "You can't sit still in a creative industry because you easily become forgotten," she shares. "I work for myself so it's essential to think outside the box and generate new work but remaining in this energy can feel exhausting at times. I make sure I take time for myself to reflect and reboot which I find so important."
Finishing the day
For Jo, it's paramount that she prioritises relaxation. "I love taking time with my dogs, family and friends, as well as time alone, reading, meditating, exercising and walking," she says. "At some point in the day, I make one of these things happen. Fill yourself up first so you can take on the world and give love and happiness to others.
"My husband, Stephen, and I are busy people and our routine changes with the seasons. In Summer. Stephen is busy harvesting so I love spending time in the garden or walking at night.
"We live in a stunning part of Yorkshire and it never disappoints. Then if I'm not away filming we will have dinner outside in our garden shack and talk the night away. In winter, we are more inside-focused, always thinking of ways to improve the farm or snuggling up in front of the fire listening to music. Evenings are time together, to reflect, make plans and laugh."