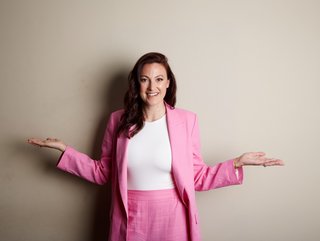 Ashlie Collins
Start-up guru Ashlie Collins is on a mission to heal the way we work - to do so, she launched Humane Startup, a coaching, training and consulting company
After launching two successful start-ups, Ashlie Collins decided to launch Humane Startup, in a bid to change the way the startup leadership experience feels. We sat down with her to discuss her inspirations, accomplishments and advice she'd like to share with others.
Hi Ashlie, tell me about yourself and Humane Startup
I have over 15+ years in sales and startup executive roles including being a two-time founding team member for tech startups. I have witnessed firsthand that the role of leader is lonely and riddled with mental health landmines that affect every area of the business, so I set up Humane Startup as I am on a mission to heal the way we work and shift the entire scene from the top down.
Humane Startup is a coaching, training and consulting company that will help you become the leader brave enough to blaze the "profit for purpose" trail without martyring yourself in the process.
What inspired you to launch Humane Startup?
Ever since I followed two dear friends out of a cushy corporate job to found our first company, I have wanted to change the way the startup leadership experience feels for those that are brave enough to take on some of the world's most challenging problems.
Life post successful exit was particularly tough for us all (despite the "success") and it opened up a 10 year quest to better understand the various stressors of start-up life, what drives loneliness and mental health issues in leaders and what I might be able to do about it.
After my third early stage startup experience (and working closely with the CEO and CRO) it was clear I needed to finish my psychology training and merge my infield experience with my therapeutic training to more deeply serve the next generation of businesses and their leaders!
How did you juggle launching your business while being a mother?
My greatest advice would be to be flexible, don't get overly committed to a single way of doing something as it's highly likely things won't go to plan!
Also, keep a sense of humour. The juggling act is hard, you constantly feel guilty about your choices but if you can find a way to inject humour into your day, it will keep you going.
What have your greatest career achievements been?
I am lucky to have had many, but I would say 2 of my biggest achievements was being a founding member of MoBolt technology and then playing a key role in the sale of it to Indeed in 2014 and also being a founding member of Joveo.
What advice would you give to other women aspiring to start their own business?
My advice is to trust your intuition. The power of your intuition will scare you, it will scare other people; but the most remarkable things are on the other side of that fear and to remember you've got this!