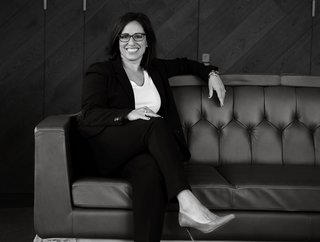 Describing herself as inquisitive and caring, Bayer's Beatriz Rodriguez shares why she's made it her mission to create inclusive work environments for all
Growing up in a family with a very traditional upbringing, Beatriz Rodriguez found herself going against the grain in order to follow her life's ambition. With a strong interest in psychology, Beatriz developed a curiosity for understanding different cultures and behaviours, which led her perfectly to her current role of Senior Vice President of Talent and Inclusion and Diversity at Bayer.
"I'm actually the first generation of my family to leave Spain, my home country," Beatriz says, "so I pushed the boundaries of my family traditions, even when I was very young. My first job allowed me to travel internationally – Italy, China, Brazil and Russia, for example – which allowed me to understand how to create value and impact through different cultures. Pushing my family boundaries therefore helped to define me and made me into who I am today."
Obtaining the right knowledge and skills
Although Beatriz was eager to pursue her ambitions, she adopted a unique mindset that enabled her to progress throughout her career. "I began to view myself as a portfolio of skills, rather than a collection of job titles," Beatriz says. "To do this, I looked at the building blocks of what I needed to know in order to make myself complementary, flexible and sustainable to achieve my long-term goals. I believe that this mindset led me to where I am today, as the skills gave me a 360-degree view of how to tackle certain challenges in any given role, position or organisation."
By pushing societal boundaries and building upon her skillset, Beatriz arrived at her current role at Bayer, where she is responsible for owning the company's talent strategy, and cultivating an inclusive and diverse environment. "Another focal point of my role is to discover how to attract talent and the right skills to the company," Beatriz says, "as well as gaining a deeper perspective of the mindset of our company leaders to understand how to engage with the organisations every day.
"I am also responsible for Bayer's leadership curriculum, which is the centrepiece of who we are and what we do. Development is very important for us; we are building a very contemporary and technology-driven agenda. So, when you bring all of this together, my role is the very core of how we are transforming Bayer's development culture and the future of our talent strategy."
Describing herself as "inquisitive, passionate and caring", it's no wonder that Beatriz thrives off a role that prioritises diversity and inclusion efforts. "I'm really driven by impact," she says, "which is why I have such a strong affiliation with my role. It allows me to have an impact on people's lives by questioning how we make people feel, how we expand the diversity of thought, and how we can encourage people to be the best versions of themselves. I really believe that my current role is complementary to my passions and talents, as I really enjoy understanding how to develop people in diverse and inclusive ways."
Although Beatriz has a clear goal to develop individuals and to create a welcoming environment for everyone, it's all governed by one overarching goal: for Bayer to be recognised as the best life science company to develop talent.
"Development is at the centre of how we're thinking as a company, in terms of bringing together an agenda from an inclusion and diversity perspective," Beatriz says. "Inclusion and diversity is intimately linked to talent management and talent development, from early careers, right up to leadership roles. To achieve this, I aim to ensure that development happens every day – not just once or twice a year."
The importance of the community with unique thinking
Having a determined and caring mindset has allowed Beatriz to positively impact a number of companies, which in turn, has touched the lives of thousands of individuals, too.
"One of my proudest achievements came from a HR-leader role I took at a business that was struggling financially. To tackle the problems, I looked at the company from an outside-in perspective, for example, what the customer feels and how the business was delivering that," Beatriz says.
As the business was based in one of the largest UK cities and had more than 2,000 employees, Beatriz was adamant to drive the company to success as it had a huge impact on many people's lives.
"To take the business to the next level, I focused my energy on reorganising our structures to encourage the leadership teams to try different ways of tackling challenges. I wanted to ensure we delivered not just for our customers and shareholders, but to keep the employee's jobs alive, too," Beatriz says.
Now, eight years on, the business is still booming – having created so much impact for the community.
Providing a voice for others
Although Beatriz has always been fortunate to work for companies that prioritise diversity and inclusion, she doesn't see inclusion as an isolated concept. Many of today's struggles occurred in diverse intersections of moments where you as an individual test yourself and who you are.
Beatriz says: "When you're a woman, and you need to speak up or when you're a millennial with fewer years of experience than your counterparts, but you still want a seat at the table. Or when in an informal conversation with colleagues, you get asked about your husband or your wife assuming your sexuality. These are the challenges that test you every day and add up, that make harbouring an inclusive environment key to a happy and successful company culture."
Although these battles might be common in today's workplace, throughout her career, Beatriz's biggest challenge has been from her family. "My family was one of my biggest obstacles to who I wanted to be, given it was not in their plans to have a daughter who wanted to have an international career. So, when I was moving across countries and travelling alone, they would often share their doubts with me, which doesn't help when you are trying to break through your own life. It was incredibly tough to break my family's traditions, but I had to in order for me to grow.
"This experience taught me that everyone is on a different journey, and everybody's journey matters. Some will have less challenges than others in the workplace, but they may have more in their home life, for example," Beatriz says. "If I could turn back time and give advice to my younger self, I would tell myself not to compare myself with others. I would want my younger self to know and understand my context, while understanding that what we see may not be what really is. With this in mind, I would say that, when we can be anything in life, we need to be kind."