How the space industry is evolving to meet D&I demands
By Charlie Steer-Stephenson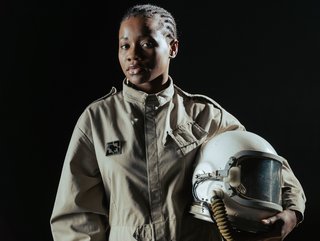 Photo by cottonbro
More women and ethnic minorities are joining the space industry, but the drive for D&I is not over. Here we look at the steps already taken in the industry
According to Tech Nation, only 19% of tech workers worldwide are women. Despite the rise of Diversity, Equity, and Inclusion (DEI) initiatives across a range of industries, there is an ongoing and significant gender disparity in tech companies.
In 2020 the Google Diversity Report stated that only 5.5% of new tech hires in the US were Black. That's Google's largest annual increase in Black representation yet, but there's still so much more to do to improve diversity rates in tech.
On the other hand, leadership roles in the tech industry are highly international, with 18% of directors being non-British compared to 13% in non-tech sectors.
Although this racial diversification is focused on management teams, it's this leadership-role representation that raises awareness of DEI benefits and inspires others to get involved.
There is clearly still scope for improvement, but there's also no doubt that tech companies are increasingly being forced to recognise the moral and business advantages of sustaining an inclusive work environment. This includes having more diverse opinions and perspectives within the company, as well as the higher chance of customers feeling represented and therefore more likely to engage with products or services.
Women fighting for gender equality on earth and in space
In the last decade, the space tech industry has attempted to make progress in DEI with varying degrees of success. In 2021 only 20% of the international space industry was made up of women, a figure which hasn't changed much since 1990. Within this, only 11% of astronauts have been women.
The United Nations (UN) chose to highlight this issue by dedicating 2021's World Space Week to 'Women in Space'.
"We're seeing change. We've got a long way to go," said Robert Bell, Executive Director of the Space and Satellite Professionals International (SSPI) in the Via Satellite Podcast.
Kim Macharia, Chair of the Space Frontier Foundation, added to the interview: "We're seeing more women panels and major events. That's a big indicator, the presence of women in these spaces. We have to let people know that there actually are women leading the forefront in this industry and they've been doing that for quite a while, they just haven't been given the same amount of attention."
International campaigns like the UN's Space4Women project and the US-based Women in Aerospace project lead the way in ensuring attention is paid to women's access and participation opportunities.
These platforms provide a community that empowers women and seeks to overcome challenges by engaging governments and tech companies in supporting women's professional development in the space industry.
NASA plans to return to the moon for the first time in 50 years with the Artemis programme, which aims to land the first woman on the moon by 2024.
Whether it's on the ground as aerospace engineers (like Rocket Scientist Erica Raine) or up in space as astronauts (such as Jessica Watkins, the first black woman to live in space for an extended mission), there are more and more opportunities emerging for women to get involved in the space industry.
"Today, as we stand on the precipice of returning to the moon and exploring deep space, we are also dealing with untold hardships and humanitarian issues on earth. We need to ensure that women can contribute to making progress on both fronts" noted Leanne Caret, CEO of Boeing Defense, Space and Security, for Fortune Commentary
The place of race in space technology
In a 2019 report, the American Institute of Physics' (AIP) TEAM-UP task force blamed the underrepresentation of African Americans in tech and science on financial inequality and unsupportive work environments. The report called universities to action, stating that educational institutions must lead the way in supporting ethnic minorities and eradicating racism from the industry.
The Zed Factor Fellowship is one programme that has responded to this call by engaging students from minority backgrounds in mentorship schemes, paid internships, and a professional aerospace community.
Founded by Carie Lemack, Tanya Harrison, Therese Jones and Karina Perez (all women in leading space tech roles), the Fellowship aims to empower individuals who might otherwise struggle to find role models from their own background. This promise of a shared experience and supported career progression for previously underrepresented groups will be transformative for the space industry's diverse future.
Another advocate of diversity in space tech is the European Space Agency (ESA). As well as celebrating their diversity and inclusion initiatives, the ESA is promoting the use of its space technology to enhance diversity in the workplace.
Originally created to track faults in space equipment, the MeVitae solution can also be used to detect anomalies and biases in recruitment patterns. Microsoft and Oracle are now working with MeVitae to improve their DEI focus and ensure that the tech industry becomes more diverse, inclusive, and competitive.
MeVitae's Co-Founder and Chief Executive, Riham Satti, explained the importance of this innovation: "The hiring process plays a pinnacle role in developing diverse teams and our work is relevant now, more than ever. We are proud to offer organisations a proven method of driving diversity in the workplace, with our clients reporting increases of more than 30% in gender and ethnic diversity since using our blind recruiting solution."
The diversification of the tech industry has certainly progressed in recent years, but there's much more to be done before industries like space are completely inclusive.