British mothers expected to miss out on nearly £70,000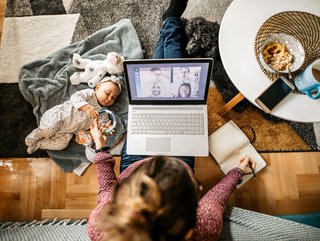 Credit: Getty Images
New research shows that British mothers are expected to miss out on a substantial amount of money over the decade after having their first child
British mothers are expected to miss out on almost £70,000 (US$88,000) worth of earnings over a decade, according to recent research.
The cumulative loss of income for a woman who had her first child in 2010/2011 was approximately £66,434 over the following nine years, compared to the earnings she achieved when childless, according to the Social Market Foundation (SMF).
The research was part of a wider study including 30,000 people in Britain and findings did not consider additional spendings.
Why are women in the UK earning less after childbirth?
The SMF shared that the dramatic pay cut is due to mothers not being able to work as much as they want to – limiting their career options – as well as the high cost of child care. Britain typically has some of the highest expenses for early living costs in the world, costing some families more than 7% of their total income. Lower-paid women are likely to see the biggest drop in earnings after child birth.
"With child-care costs prohibitive, many either have to stop working, or work reduced hours, in order to look after children," said Scott Corfe, SMF Research Director. "This means derailed career paths, missed promotion opportunities, and tens of thousands of pounds of foregone earnings over the course of a decade."
Scott continues to share that the cost of childcare was a "national problem that needs a national solution". He adds: "No government can claim to have solved the cost-of-living crisis, nor to be doing the most to achieve gender equality, if the costs of childcare remain unaddressed."
Childcare costs were also described as "cripplingly high" by John Penrose, Conservative MP for Weston-Super-Mare. John said: "Affordable childcare is essential for any parent who doesn't want to put their career on hold.
"Without it, parents get trapped under a glass ceiling where they can't work a few extra hours to improve their pay, apply for a promotion, or switch to a job with different hours."