How Millie Bobby Brown built a beauty empire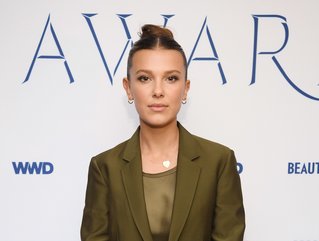 Credit: Getty Images/ Dimitrios Kambouris/ Staff
The ever-evolving beauty industry is demanding clean, ethical and inclusive make-up – and florence by mills is setting a high standard for others to follow
Millie Bobby Brown is no stranger to the spotlight. Having grown up on the big screen ‒ starring in Netflix's Stranger Things and film Enola Holmes ‒ Millie has sat in her fair share of make-up chairs. However, the 18-year-old British actress has reversed the roles, launching florence by mills, her very own collection of make-up and skincare products.
florence is intended to reflect its creator, being fun, youthful and designed to make skin feel great. But what we love the most about florence is that it's unapologetically itself – a concept that Millie wants to pass on to each and every person that uses her products. Primarily targeted at the Gen-Z market, florence is a clean label that's vegan-friendly and PETA-certified. Products are affordable, too, typically priced between US$6.00 to US$34.00.
What does a professional make-up artists think of florence by mills?
"This clean beauty brand leaves the skin feeling baby soft for a fresh-faced, glowing complexion," Julia says. "Each fuss-free product works wonders on the skin and creates the perfect canvas for make-up.
"The caffeine-infused Flo-Gel Eye Pads leave peepers wide awake, plump and super hydrated. Both the Dreamy Hydrating Serum Drops and Multi-Tasking Skin Barista is bursting with a healthy mix of naturally soothing and refreshing ingredients, filled with traditional water-binding hyaluronic acid to help deliver a supercharged hydration infusion for plump, bouncy skin. Best of all, it's sustainable, vegan and cruelty-free."
What makes florence by mills different?

florence is also a proud supporter of the Olivia Hope Foundation, created to honour Millie's friend Olivia Hope LoRusso, who passed away after a 15-month battle with Acute Myeloid Leukaemia. The foundation is on a mission to end childhood cancer and prevent the suffering of sick children so they can lead happy and healthy lives.
Last but not least, we need to answer the burning question: How did the brand get its name? Well, florence is an homage to Millie's great-grandmother, Florence, and Mills is her family nickname – a sentimental touch to a well-thought out brand.