Caroline Williams, fighting against single-use plastic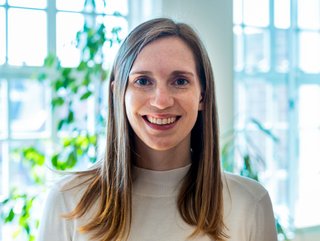 Caroline Williams
This week, we've put sustainability expert and SUSTAINABILITY LIVE LONDON speaker in the spotlight, to celebrate her efforts to rid single-use plastic
Caroline Williams is the CEO and co-founder of junee, a female-founded, London-based startup tackling the single-use packaging challenge, starting with the workday lunch.
junee is making 'reuse' as standard as recycling in workplaces and beyond by providing the end-to-end support and servicing needed to transition from single-use packaging to reusable packaging. Since starting in 2021, junee has grown to support a range of services, facilitating easy adoption of reusables for employees' takeaway, office delivery, onsite canteen, and coffee habits.
Caroline and her co-founder, Mary, met during their MBA programme at London Business School. Together, they bring packaging, logistics, and circular economy expertise to junee and are backed by Sustainable Ventures and the CEO of Hellofresh US. Previously, Caroline worked at Deloitte, starting their Chicago office Green Team and leading a team of 20 volunteers across reuse, recycling, food waste, and sustainability education initiatives.
At SUSTAINABILITY LIVE LONDON, Caroline will be taking centre stage to hold the keynote: Sustainable actionable practices in SMEs.
What was the inspiration behind junee?
Caroline and Mary were inspired to co-launch junee, following Caroline's experience leading sustainability initiatives impacting her 6,000 person office, where she witnessed the volume of plastic waste generated from lunchtime takeaways. Using lessons she learned driving sustainable behavioural change in the workplace, Caroline works directly with company partners to maximise junee's impact across their employees.
More about SUSTAINABILITY LIVE LONDON
BizClik Media Group, its event Sponsors and Partners look forward to welcoming all in-person delegates to the Business Design Centre, 7-8 September 2022, as well as the many thousands of virtual attendees as we broadcast our full two-day conference, workshop, and networking programme LIVE to the world!
To find out more, please click here.