Coachella Music and Arts Festival is back with an eco-focus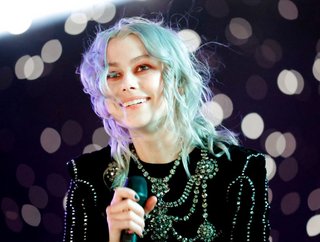 Phoebe Bridgers performing at Coachella 2022 Credit: Getty Images/Frazer Harrison
As we're halfway through the six-day music and art festival, we take a look at the steps Coachella has taken to improve its sustainability credentials
The world's most famous music and art festival has returned for the first time since 2019, showcasing a star-studded line-up, including Billie Eilish, Phoebe Bridger and Doja Cat.
But after a pandemic-induced hiatus, Coachella Valley Music and Arts Festival, otherwise known as "Coachella," has made a powerful comeback with an eco-friendly focus.
Music festivals are renowned for generating large amounts of waste. For example, Coachella has been said to produce the same amount of waste as 78 Boeing 747 jumbo jets every day of the six-day event.
However event organisers have pledged to raise environment awareness, by recycling garbage, saving water and reducing emissions. To achieve this, they have undertaken a number of initiative, including:
Employing a waste team to maximise recycling
Organising shuttle buses to reduce carbon emissions
Implementing "Carpoolchella", a scheme that rewards four or more individuals arriving in the same car
Encouraging artists to transform trash into artwork through the "TRASHed Coachella" initiative
Increasing the number of vegan meals
Encouraging attendees to camp rather than drive to and from the site each day
Reducing single-use plastic by swapping it with aluminium packaging
Raising climate change awareness amongst attendees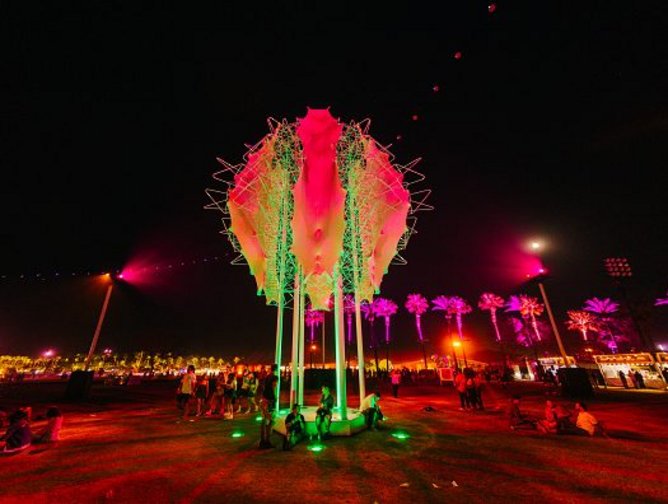 "The Cocoon" Credit: Getty Images/Matt Winkelmeyer
Coachella has also become well known for its grand and Instagrammable artwork, and this year, the festival features 11 installations that aim to bring people together through sustainability.
"The Cocoon", created by Argentinian Martín Huberman is just one example. The Cocoon is a nine-storey tall sculpture, composed of 300 reproductions of the iconic BKF, aka the 'butterfly' chair.
Martin Huberman says: "Cocoon reclaims the Argentinian imprint of the iconic seat," and includes silky "skin" made of window shade-type material, providing attendees with shade during the day and an illuminated sculpture at night.
For more information about the festival, click here.