Dayo Akinrinade, making mentorship accessible for all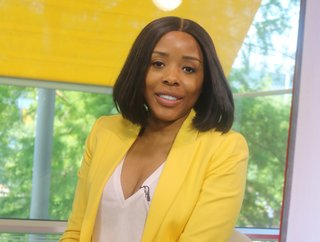 Dayo Akinrinade
Dayo Akinrinade is the CEO and founder of Wisdom, a social audio app with the aim to democratise access to mentorship
Having a trusted mentor can help you navigate your career path while growing your confidence and leadership skills. Those who find themselves in male-dominated industries may also see their mentor as a role model, encouraging them to strive for more senior-level positions. That's why, Dayo Akinrinade founded Wisdom, in a bid to make finding the perfect mentor accessible and equitable.
Hi Dayo, tell me about yourself and Wisdom
As the CEO and founder of Wisdom, my aim is to replace the inequity of closed networks with an open, diverse audio community of mentors and experts, centred on knowledge-sharing through meaningful one-to-one conversations.
Wisdom is now the largest social audio-powered mentorship community and our members have listened to over 7.4 million minutes' worth of knowledge. High-profile experts like the musician Kenny G and Buffy the Vampire Slayer actor "Spike" James Marsters have mentored on Wisdom. Less than one year after launching, Wisdom was featured as Apple's App of the Day and appears in several of Apple's curated lists including, the best apps for 'Taking a Mental Break' and 'Best for Listening'.
What makes Wisdom unique?
Social audio is a relatively new audio-first social-networking medium that came to attention in 2021 from the viral launch of Clubhouse and has seen a rapid surge in popularity with over 20 million app installs and counting.
Within the social audio landscape, Wisdom is the only app optimised to put the mentor in control. Every Wisdom conversation is one-to-one, which brings a level of intimacy and interaction not seen in this way before in the social audio space. On Wisdom, mentors give live talks on a set topic to an audience of listeners and the app allows listeners to queue up to ask the mentor questions – there is a timer to keep the conversation moving. And importantly, the conversations by default are recorded and saved to the mentor's profile, creating a place their talks can live on and help people beyond the live moment. For the mentor, Wisdom is a practical way to build a following around their personal brand.
Inspired by TikTok, Wisdom utilises an algorithm-friendly design powered by a deep-learning neural network where the algorithms continually gather data to land the user on the right mentor's live talk for them. We are continuously updating the app with enhanced social discovery-themed functions such as the recent 'Ask Me Anything' feature where you can ask an expert a question and the expert responds with a voice note answer.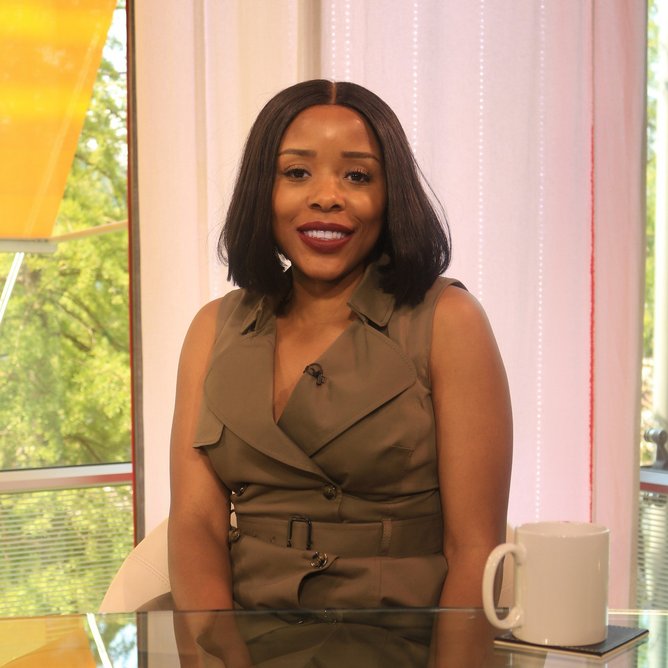 Dayo Akinrinade
Why is it important to you to increase diversity in the tech sector?
I was born in London to Nigerian parents and I believe their emphasis on education and access to computers at a young age encouraged me to pursue a career in technology.
As I began my career as a Black woman in tech, I noticed a lack of diversity in London's tech ecosystem and struggled to find senior Black mentors. I witnessed how the lack of access to mentors contributes to systemic inequity and disadvantages founders from minority groups specifically. This led me to join the founding team at OneTech, London's largest diversity in startups programme. Here I worked with tech accelerators like Startup Boot Camp and Techstars to increase the diversity of their founder cohorts.
It's a challenging business environment for women in tech, particularly minority women founders. Black women still receive just 0.34% of venture capital backing and I was one of the few who were able to raise $2 million thanks to the support of First Round Capital and a number of angel investors. The need to change this has been a driving force behind Wisdom where I believe in leveraging the power of social audio technology to break down barriers to 'warm introductions' and connect underserved founders to access more opportunities in the industry and in life.
Likewise, how can we work to increase diversity in the tech sector?
Many of the barriers to diversity are often invisible and structural which can be challenging to overcome. Companies that employ large workforces should seek to embed diversity and inclusion into every aspect of the organisation, including their products, brand, team, processes and policy. Once a company is authentically diverse, it will naturally attract and retain a more diverse workforce.

My observation from consulting for high-growth tech companies, is a trend where organisations are experiencing 'diversity fatigue'. Human Resources departments are managing multiple diversity initiatives and justifying return on investment is a challenge. I think companies can benefit from holistically examining the company culture and being honest about what archetype of individual is successful within their structure, oftentimes that archetype embodies stereotypically male characteristics. When that is so, a deeper examination and ultimately transformation of company culture may be required to ensure that multiple personalities can thrive within the company.
What advice would you give to young girls at the start of their career – particularly those interested in tech?
I recommend that young women who are just starting out, whether or not in the tech industry, to seek out a set of mentors that can serve as a sounding board and trusted community of advisors. Today, young people have the privilege of accessing an abundance of information readily available on the internet, however, information is not wisdom and mentorship brings the added benefit of fresh perspectives and lived experiences. Having questions, experiencing burnout, or feeling uncertainties can happen at any time throughout your career which is why it's important for women in tech to leverage insight and advice from a mentor to realign themselves, or to accelerate their desired career outcomes.
What would you say has been the secret to your success?
Unfortunately, resilience, as a Black woman in tech I am often underestimated, with experienced individuals often expressing surprise and disbelief at my education and qualifications, a challenging perspective that I constantly have to push through whether in pitching ideas or seeking funding. I say 'unfortunately', as the tech industry must continue efforts to #breakthebias and level the playing field for equal opportunities for all.