Dr Sheila Li, on juggling parenthood, marriage and business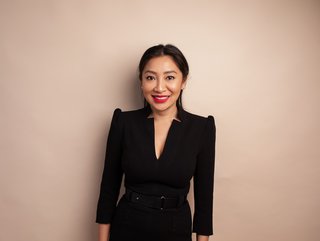 Dr Sheila
We caught up with dentist and entrepreneur Dr Sheila Li to hear how she juggles being a busy entrepreneur while still making time for her kids and husband
Dentist and entrepreneur Dr Shila Li has an incredibly busy day. Waking up at 5AM and falling asleep at 11PM, we wanted to find out how she schedules her time to set herself up for success.
An insight to Dr Sheila's career
I trained as a dentist and graduated from King's College London almost 9 years ago, which was my second degree having studied biomedical sciences first and starting my early career in cancer research.
I undertook my medical aesthetics training in my final year as a dental student, and when I graduated, began offering both cosmetic dentistry and medical aesthetics for 6 years. In the last 3 years, I've moved exclusively over to medical aesthetics, and to date have treated more than 15,000 patients and have trained more than 800 doctors, dentists and nurses in the field of injectables.
I am a mum to two girls: Willow, 4, and Autumn, 3. Whilst pregnant with my first, I undertook my masters in Aesthetic Medicine at Queen Mary University and began the challenging journey of doing a part-time Master's as I juggled motherhood. I am a big advocate of safety and ethics in aesthetics and have been training colleagues for 7 years.
I also launched a training academy with two partners – The London Academy of Aesthetic Medicine – where we delivered injectables training to doctors and dentists only. I stepped away from this in 2022, and launched my own training and mentoring academy in aesthetics, focussing on mentoring dentists and doctors in the field of aesthetic medicine. I continue to see patients three days a week in London, and mentor dentists and doctors the rest of my week. My plan is to also launch my own business later in 2023 – and the wheels are in motion for this.
Stating the day early
My morning routine is completely protected every day. I get up at 5AM, head straight downstairs, sit with a cup of tea in silence and open the windows to listen to the calmness of the world whilst most are asleep.
I have non-negotiables which I do (try to) most days at 5.15AM. This will be a routine with my personal trainer (PT), and 2-3 times a week my PT turns up at my door for a session. I will then jump in the shower around 6AM, followed by repeating my "I AM's" every morning out loud. I then get ready before grabbing a coffee and reading or doing self-development activities for 30 minutes.
My day then begins at 6.45AM, just as the kids are getting up, and the madness in our house starts.
Work starts 45 minutes later when I hit the emails and to-do list for 90 minutes. I check in with my virtual assistant, and look through the content. The main part of my day consists of checking in with my personal assistant, catching up with the team and attending the clinic.
Working through the day's highs and lows
The most challenging part of my day is balancing work, home and personal time as it's very structured to ensure work runs over into the other areas. Getting up at 5AM every day is a huge challenge; I feel like death, but once I'm up I feel amazing. The effort every morning to pull myself out of bed really takes a lot of my energy. And trying not to spend too much on social media as this really does eat up all my time.
On the flip side, the most rewarding part of my day is seeing patients and being able to treat them. Listening to their stories and helping them to feel better about themselves. Then I get to go home and tell the girls about my day, to be able to talk to them about what I do and feel excited about them allows them to see that being able to work is a privilege.
Ending the day with memorable moments
I'm not able to fully unwind and relax every day, however, I do try to spend the evening catching up with my husband and switching off from my phone by 9PM – my phone automatically goes onto do not disturb from 9PM. I also have specific slots in my diary weekly and monthly for time out; these are protected.
I'm always trying to work on all areas of my life, myself, my business, my parenting and my marriage. I work on my marriage by protecting time in the diary for dates and lunches, and we have a day every month where we sit down and hash out all the things that bothered us. This is how I relax and unwind, knowing the small gripes can wait. And if it's important enough, there's a date set to deal with it.
The final part of my day involves kissing the girls goodnight, catching up with any work and getting ready for bed. I also spend 5-10 minutes every day thinking about the most memorable story of the day and making a note of this on a spreadsheet. This is my homework for life, which helps me capture one moment from every day.