Carson Pickett Credit: Getty Images/Albert Perez
This week, we take a look at an inspirational athlete, an innovative new drinks company and a lady who has made history in the Supreme Court
A dream come true
Carson Pickett has made history by becoming the first player with a limb difference to play for the United States women's team. The 28-year-old defender was born without part of her left arm and described her international debut as a "dream come true".
Through her new position, Carson hopes to serve as a positive role model for others with limb differences. On Instagram, she wrote: "While I know that I am confident and comfortable with showing my arm, I know there are so many people in the world who aren't.
"The feeling of being different and the anxiety of not fitting in is something that I have been through. Wearing sweatshirts in the dead heat of summer to hide my arm... I hope to encourage anyone who struggles with their limb difference to not be ashamed of who they are."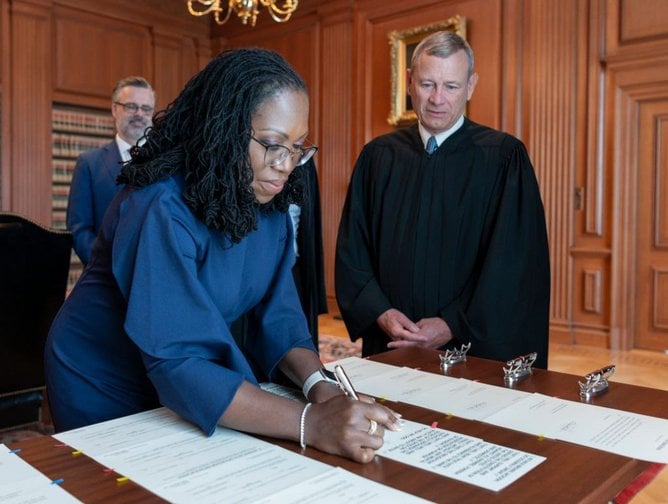 Ketanji Brown Jackson Credit: Getty Images
A supreme victory
Ketanji Brown Jackson has been sworn in as the first Black female supreme court justice. She has been sworn in as the court's 116th justice, replacing Justice Stephen Breyer.
After her swearing-in ceremony, President Joe Biden issued a statement saying the milestone "represents a profound step forward for our nation, for all the young, Black girls who now see themselves reflected on our highest court, and for all of us as Americans."
"The Supreme Court just gained a colleague with a world-class intellect, the dignified temperament the American people expect of a justice, and the strongest credentials imaginable," President Joe Biden said.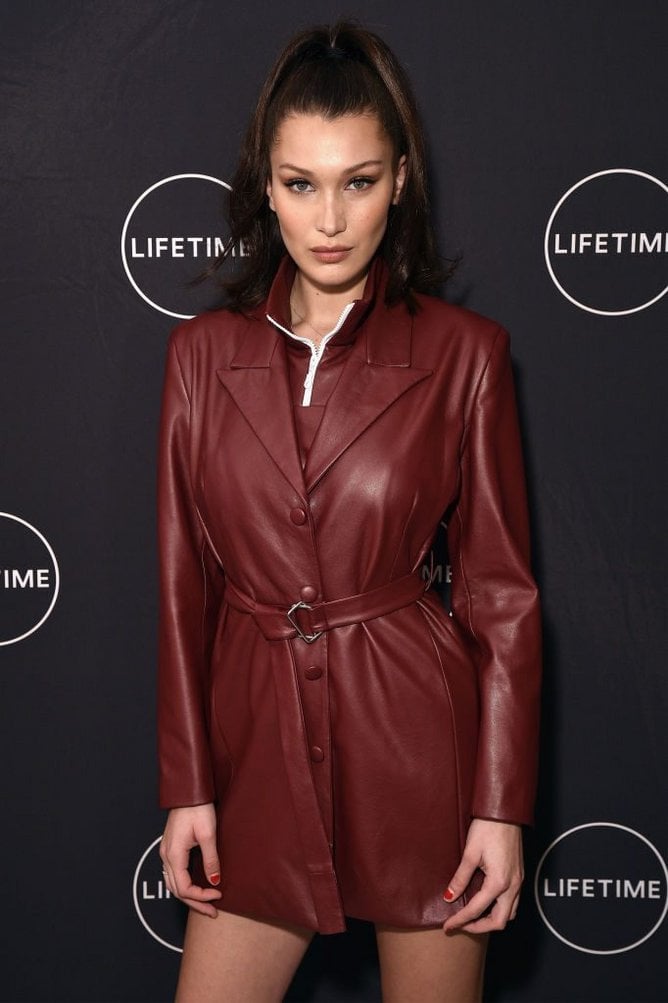 Bella Hadid Credit: Getty Images/Bryan Bedder
Better-for-you beverage
Supermodel Bella Hadid has launched her new Kin Euphorics mocktail drink line, with the ambition of transforming the world's oldest social ritual, drinking, into a thoughtful act of taking better care of ourselves.
Chris Burleson, who joined Kin Euphorics as Chief Commercial Officer, says: "Kin has found a niche within the non-alcoholic, better-for-you beverage category and is well-positioned to appeal to consumers searching for alcohol alternatives and those looking to enhance their mood.
"So many non-alcoholic drinks being marketed to the public today do not provide any functional purpose. Kin is one of the leading brands in the emerging space and I'm excited to be part of the movement."