Good news Friday, free book, NFL, mental health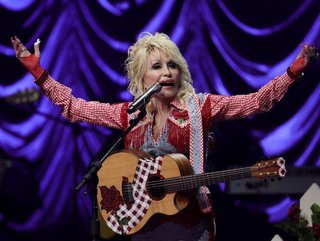 This week, we celebrate free books from Dolly Parton, women in NFL and mental health resources from Megan Thee Stallion
'Imagination library'
Children in California can now receive free books, courtesy of Dolly Parton's 'Imagination Library'. The programme, which started in Tennessee, has grown across 14 states and five countries, supplying over 186 million books.
"When I was growing up in the hills of East Tennessee, I knew my dreams would come true," said Parton of the program. "I know there are children in your community with their own dreams. They dream of becoming a doctor or an inventor or a minister.
"Who knows, maybe there is a little girl whose dream is to be a writer and singer. The seeds of these dreams are often found in books and the seeds you help plant in your community can grow across the world."
Women in NFL
Maia Chaka has made history as the first Black woman to officiate an NFL game. Through this role, she hopes to inspire other girls to "step outside the box and to do something different."
Maia Chaka says: "This historic moment to me is an honour and it's a privilege that I've been chosen to represent women and women of colour in the most popular sport in America, proving that I can defy the odds and overcome,"
Megan on mental health
Megan Thee Stallion has launched a website with mental health resources for her fans, including links to free therapy organisations and helplines. Fans also have access to resource directories that specifically support Black women and members of the LGBTQ+ community.
"I feel like it's been so easy for people to tell my story for me, speak on my behalf because I'm a nonchalant person," she added. "But, like, I see now that it can get out of control. So I feel like I wanted to just take control of my narrative, take control of my own story. Tell it my way. Tell it from me," Megan shared.