Good news Friday, Samsung, Netflix, Black British Museum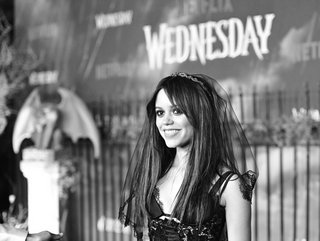 Credit: Getty Images/Charley Gallay
This week we celebrate Jenna Ortega's success as Wednesday Addams, Samsung's new president and the UK's first museum dedicated to Black history
Wednesday's Adam
Twenty-year-old Jenna Ortega, who plays Wednesday in Netflix's new spin-off series of The Addam's Family, has broke streaming records. The show has reached the number-one spot in 83 countries and achieved 341.2 million viewing hours in the first week alone.
Netflix took to Twitter to share the good news: "Wednesday now holds the record for most hours viewed in a week for an English-language series on Netflix, with 341.2 MILLION HOURS!
"The series — starring Jenna Ortega from EPs Tim Burton, Al Gough & Miles Millar — is #1 in 83 countries, tying the record set by Stranger Things 4."
Samsung's new appointment
Lee Young-hee has been promoted to the president of the Global Marketing Center for the Samsung Device eXperience (DX), which oversees the company's mobile business. Lee started at Samsung in 2007 and is now the first female president outside the founding family.
"Samsung's most important values have been human resources and technology since its foundation," Lee said. "Regardless of their genders or nationalities, we need to hire talented people who can change the world and develop world-class human resources."
The Black British Museum Project
Museum and heritage consultant Sandra Shakespeare and her colleague Dr Tola Dabiri have launched the first museum in the UK dedicated to Black History. The Black British Museum Project is currently an online platform, but plans are being made to create a physical space.
"We've got over 2,500 museums in the UK and that number is probably conservative — but there isn't one dedicated solely to Black British history and culture," Sandra told Global Citizen.
"And when I say that, I mean everyone from the wider African diaspora in Britain. So it is absolutely needed as a space for people to come and learn about early Black experience and any other questions they may have."