Heidi Normanton: What I learnt through changing my career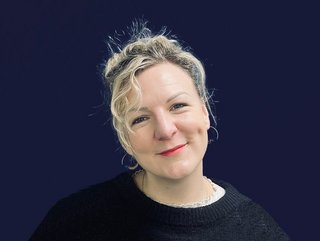 Heidi Normanton
After being made redundant, Heidi Normanton, Founder of Heylo, decided to follow her passion and change her career. This is what the experience taught her
I joined the food and drink industry after being made redundant from my corporate job during the global pandemic. Like many others, being my own boss was always something that I wanted to do, however the security of my previous roles had been something I hadn't wanted to give up. That's why, when I was made redundant, I knew I needed to take the opportunity with both hands and jump straight in.
After writing a list of industries I loved, keto and wellness came out top and with a passion for great health brands, shiny packaging and helping others, I saw a gap in the market for an online low-carb, keto platform that offers lifestyle solutions. From here, Heylo was born.
Fast forward 12 months and today, Heylo is the leading low-carb and keto wholesaler. In addition to delivering B2B, Heylo is an online wellbeing store offering low-carb and keto food and drink products, as well as free advice, recipes, and tips, to a community of women at every stage of their journey to a healthier lifestyle.
The food and drink industry is fast-paced, competitive and constantly evolving. Whilst these are the qualities that attracted me to the sector, they also present challenges too. The past year certainly hasn't been an easy ride and I've had to overcome many hurdles to build Heylo to be the successful business it is becoming.
Amongst these hurdles, I've learnt so much that I contribute to this success. The saying "everyday is a school day" is true when it comes to the industry. So, what are my top learnings?
I've always learnt from others, and I've never been afraid to ask questions. Since joining the food and drink industry, I've reaped the benefit of this more than ever before. I've built amazing relationships with other brands within the industry, some of which would be seen as my 'competitors'. I've loved building mutually beneficial relationships with these businesses and I now have a support network of like-minded business owners, and this has played a huge part in growing my own business.
The food and drink industry is hugely supportive of start-up businesses. I had an overwhelming level of support from other brands and experts within the industry. Because of this, I have always tried to support other businesses in their infancy across the keto and low-carb sector by providing the breakthrough online retail opportunity needed for their growth.
Listening to my customers has been a huge, and valuable, learning for me. My customers are at the core of both the B2B and D2C arm of the business. By listening to the customers and truly understanding their buying habits and patterns, we have not only been able to strengthen our offering in terms of stocking what sells best, we can also provide insight that no other wholesaler on the market can. It is what truly sets us apart and wins some partnerships that have excelled the business.
Passion is key. You need to know what you love and love what you know. Passion is the driving force behind all that I do and this has ensured I remain focused and stay on track with the business, and what we are trying to achieve.