How do we look after our mental health here at March8?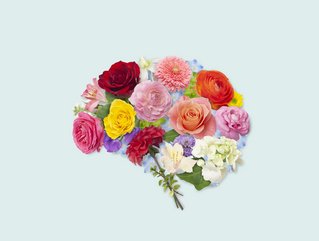 Credit: Getty Images/Hiroshi Watanabe
March8 Editor Lucy Buchholz was curious to find out how others in the team look after their mental health – this is what she found
I find it fascinating how different people look after their mental health – what works for one, definitely doesn't work for all. The month of May marks Mental Health Awareness Month in the US, and May 9-15 marks Mental Health Week in the UK; during both, a range of companies are doing their bit to prioritise employee's mental health.
Law firm Blanchards Bailey, for example, have shared expert advice from Head of HR, Jane Cordner, to help clients learn how to best look after their employees' mental health. Soft drinks giant Britvic have followed a similar path, sharing tips from Managing Director, Paul Graham. Mental health charity, Mind, has set about raising awareness by sharing the stories of others that have suffered with mental health struggles.
What can you do to improve your mental health?
According to the NHS, there are seven areas of life that you should focus on that will positively impact your mental health. These are avoiding unhelpful thoughts, being in the present, getting a good night's sleep, connecting with others, living a healthy life, doing something for yourself and writing a letter to future you.
But I wanted to find out what different members of the March8 team do to look after their mental health, to see whether I (and our readers, of course), could learn a thing or two.
Looking after my mental health is all about regular check-ins and allowing time to destress. Whether that's using an app that allows me to track my moods or setting myself a few hours a week to have, what I call a 'reset'. A reset usually consists of a deep clean, some loud dance music and a LOT of incense sticks burning. I try to make it something I enjoy rather than dread and it sets me up for a good week ahead.
Nothing clears my mind better than taking my Schnoodle, Milo, for a long walk. Getting out in the fresh air makes me feel so much better, and Milo never fails to put a smile on my face. If I still have tension to release, I'll treat myself to a new candle, and burn it while I relax in the bath.
Music is one of my favourite ways to unwind – either that, or I try to do something completely different to what has stressed me out. I like to challenge myself by learning new things, as it always makes me feel good. Other days, I'll do something active. I love going for walks or running, but swimming is my favourite as it always manages to clear my head.
Whenever I'm stressed or overwhelmed, I call my mum as she always knows what to say. But if she's not around to listen to me, I head straight to the gym. Over the years, I have relied heavily on exercise to help me with my mental health. So much so, I can feel my worries drift away as soon as I step foot in the gym. By the time I've finished my workout, I feel completely renewed and have a much better outlook on life.