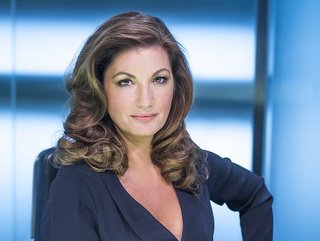 Credit: Taylor Herring
Baroness Brady of Knightsbridge CBE is known as one of the most powerful women in business after becoming a well-respected female leader
Born in London, UK, Karren's first step on the career ladder brought her to the field of advertising sales, straight after she left school in 1993. At just 23 years old, Karren was appointed Managing Director of Birmingham City Football Club when the club was in administration. A few years later, she was named as the youngest Managing Director of a UK plc, when she floated the club on the London Stock Exchange.
After helping Birmingham City reach success, Karren sold the club for £82mn in 2009. Her next move was to join the board of West Ham United, where she negotiated a successful bid for the club's move to London's Olympic Stadium.
Yet football hasn't been Karren's only passion. Her enjoyment of supporting entrepreneurs led her to be appointment as the Government's Business Ambassador by Prime Minister David Cameron in 2013.
Following this achievement, Karren was awarded a CBE for services to women in business and entrepreneurship, and was elevated to the House of Lords the following year. It was then, she took on the title Baroness Karren Brady of Knightsbridge CBE.
Continuing her stance as a leading figure in business, Karren participates in talks, motivating and advising global businesses through her award-winning speeches. She is also author of Strong Woman, her Sunday Times best-selling autobiography and appears on BBC's The Apprentice.