How She Got There: Privacy expert, Karima Noren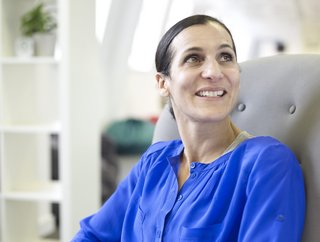 Karima Noren
Karima Noren, shares how she used her experience working at Google to launch SaaS platform The Privacy Compliance Hub, to help protect people's privacy
Born from a German mother and a Tunisian father, Karima Noren is a French lawyer, living in London with her Swedish husband and three children. As a Co-Founder of The Privacy Compliance Hub, Karima has a clear passion for privacy.
We sat down with Karima to hear how life has taken her across the globe, to find out how she navigated her way to becoming a successful entrepreneur.
This is the story of how she got there.
Early life and education
Karima was born in Beirut, Lebanon. However, her family very quickly had to flee the country due to the conflicts, so they went to Paris, France, followed by a five-year stint in Egypt. "I started secondary school in Racine, Wisconsin, USA," Karima shares. "This is where I learnt English – up until then I was in the French system. I then spent two years in Nicosia, Cyprus, followed by two years in an English Boarding school in Paris! I arrived in London for my A Levels and studied English law and French law at King's College London and the Sorbonne in Paris.
"My first career was being a solicitor. When I was 15, I started watching Ally McBeal and I thought, 'that's it', I am going to become a lawyer. The show is so outdated now but introduced ideas like unisex toilets which felt revolutionary then. Initially, I wanted to be a family lawyer and protect children. I think what appealed to me when I chose to go into law was the idealistic idea that I would be defending someone's rights."
Finding the right path
In 2004, Karima joined the Google EU legal team in Soho, which, at that time was made up of one man, Mr Nigel Jones, who is now Karima's Co-Founder.
Today, Karima is an entrepreneur and a Co-Founder of a software-as-a-service (SaaS) platform, which enables organisations to establish, maintain and demonstrate privacy compliance as they innovate and build great products and services.
"I think that you have to remain open minded and curious and be constantly learning from people around you," Karima says. "This will lead you to question the status quo and if you are brave enough, take action if you think something is not working well or could be done better.
"I didn't like the big law firm because I felt that it was too prescriptive. It had a "this is how we have always done it" way about it – that's why joining Google was so refreshing. You had a voice and you felt that your contributions were valued, and it was a great platform to learn a lot."
Overtime, Google became "more corporate", causing Karima to miss the early days, so, she left to set up a legal consultancy. "The innovators I worked with were busy, juggling many balls," Karima explains. "One ball they always dropped was privacy and protecting people's personal information. As a legal consultant, I could not fix the problem for them. It was time to be creative and this is why The Privacy Compliance Hub was born.
"I am genuinely worried about how our privacy, which we all care deeply about, is being gradually eroded because not enough of us are doing something about it. It's a bit like our democracies. We take them for granted.
"Building The Privacy Compliance Hub was easy because we knew exactly what we wanted to build. We had a clear vision from the start which we continuously refine. Covid, the war in Ukraine, inflation, recession is a challenge for us because more than ever, organisations de-prioritise getting privacy sorted."
Reflecting on life's challenges
After finishing university, Karima found it hard to get a training contract. "I think the fact that my maiden name is Arabic made things harder," she expresses. "When my husband proposed, my friends asked me if I would change my name and I said: "Absolutely, I am sure that a Swedish last name will simplify things". Sadly, it did."
Juggling three children was also a trying time for Karima and her husband. "We had this 10-year period when we did not sleep much and there was no such thing as "me time or down time". It was around then, at an airport, that I picked up Sheryl Sandberg's book "Lean In".
"I was skeptical but I actually followed her advice and set up a Lean Circle of ambitious women set on having careers. We meet quarterly and have a vibrant WhatsApp group. It has been a fabulous support to surmount any challenges: Imposter syndrome, stress, work relationship issues and more."
But through all the challenges life has thrown Karima, she prides her husband, kids and friends as her biggest successes. And of course, building The Privacy Compliance Hub from scratch. "At my age people start talking about legacy," Karima explains. "Imagine if all start-ups and scales up used The Privacy Compliance Hub to keep our data safe. Now that is a legacy."