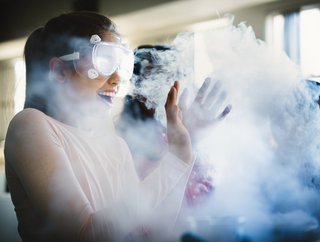 Credit: Getty Images
It's widely known that we need more girls in STEM industries – but increasing the numbers is proving to be a slow process. Here's how you can show support
It's no secret that we need more girls STEM industries, and the only way to do so is through support, encouragement and continuing to break the bias surrounding the industries. Although women contribute to roughly half (47.7%) of the global workforce, only 27% of the STEM workforce are women in the US, 24% in the UK, and less than 30% in China. We therefore need to teach the future generation of girls that STEM industries are inclusive, diverse, and that there is a seat at the table for them, if they wish.
Exposure to role models
As seeing is believing, it's especially important for young girls at the start of their careers to have impactful role models, to see that the paths open to them are actually achievable. In fact, research has found that 60% of women working in STEM careers have been inspired by role models, compared to only 46% of men. Therefore, the more women we see in STEM roles, the more likely girls are to follow in their footsteps.
Extra curricular activities
Encouraging girls to join clubs and organisations outside of school hours is a sure-fire way to boost their interest in STEM subjects. It will also provide the opportunity for them to explore the various options available on their own accord, while being in a group of like-minded individuals who are also interested in STEM subjects. For example, Brownies now offer sessions teaching girls to write code for robots and Guides have the option to receive sessions on chatbots. Girl Scouts of the USA have also started to introduce girls to STEM subjects to boost interest.
Challenge stereotypes
Did you know that more than 10% of girls believe that STEM subjects are for boys, even though research shows that girls are typically higher performers in these subjects at school? By challenging these stereotypes, girls are more likely to believe that they will be able to pursue a career in STEM subjects, rather than believing they are limited to boys. To do so, ensure girls are encouraged to ask questions and explore the various options available.
Attend events
When girls begin to consider their career options, encourage them to attend virtual and in-person events – if you're looking for inspiration, take a look at our top 8 events. Events are a fantastic place to learn about career options, discover exciting businesses, and network with professionals that can offer advice and guidance. Now, many events are held virtually, which means they can experience these discoveries from the comfort of their own homes.
Explore the career opportunities
Understanding and discovering the various different career options available can be daunting to young people, so ensure you're doing all you can to give young girls the tools and knowledge they need to make a uniformed decision. Girls need to grow up understanding the various doors STEM subjects can open for them – educate them on careers such as engineering, coding, robotics and logistics, so they have a greater variety of choice.