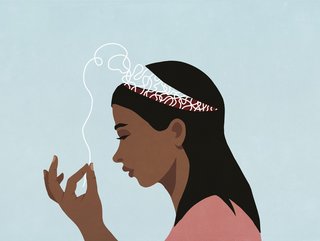 Credit: Getty Images/ Malte Mueller
A positive mindset has the possibility to turn a bad situation good, and a negative mindset can turn a good situation bad
Having a positive mindset is incredibly powerful – it can help us overcome even the toughest challenges. But when these challenges come our way, it can be difficult to know the best way to maintain a consistent and resilient mindset.
1. Be kind to your mind
We can all be a little too hard on ourselves from time to time, but we need to be aware of how we speak to ourselves on a daily basis. Compliment yourself. Encourage yourself. Reward yourself. But most importantly, cut yourself some slack. Everyone messes up and everyone has bad days – the important thing is that we learn from them, and try to move forward in a positive direction.
2. Learn from your mistakes
Making mistakes is all part of the path to success, after all, we need to make mistakes in order to grow. But we need to learn from them too, to ensure we are evolving and avoiding the same mistakes from occurring in the future. By viewing mistakes as lessons, we're more likely to see them in a positive light, and welcome the growth that they will force us to face.
3. Believe in your decision
If you want to do something, then make sure you stick to it and really commit to making it a reality. A major part of this is finding the confidence within yourself to trust yourself and your choices. Try not to overcrowd your expectations. If you commit to too much or make unrealistic expectations, you're bound to feel deflated if you don't reach them.
4. Face your fear
Everyone has obstacles they need to overcome, whether that be lack of confidence or fear of public speaking, for example. But to master your mindset, you need to face issues head on. Yes, we're saying you need to ignore the voices in your head that say you won't be able to do something, and start believing that if you really put your mind to it, you can achieve anything.
5. Find inspiration
To get you ready and raring to go, find a source of inspiration that suits you. This could be anything from motivational podcasts or TedTalks, to affirmations cards. If you surround yourself with positive influences, you're more likely to feel good about yourself, which will have a fantastic impact on your overall wellbeing and mindset.