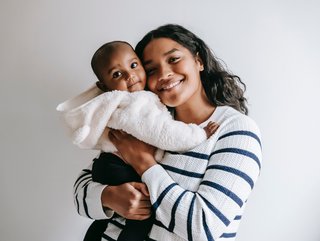 Whether that's managing a work-life balance or contending with mum guilt, we look at just a few ways in which workplaces can became motherhood-friendly
Venturing back into the workplace after having a child can be a time of unease and anxiety for mothers. Not only do they have to balance family life while pursuing their professional career, but more often than not, various other challenges rear their heads; sometimes, these are known as the motherhood penalty.

As a result of this, almost half of working mothers decide to reduce their working hours, with one in four quitting work altogether to care for their families, according to a study by Pew Research.

But we want to see more mums in the workplace – especially as 55% shared in a Motherly survey that their careers empowers them to be a better mother. Although the issue itself is complex, there are certain things that employers and fellow employees can do to welcome women back with open arms, while creating an environment where mothers want to stay.
Implement 'returnships'
Easing mothers back into the workplace while ensuring they're able to build on prior progress can be achieved through 'returnship' programmes: a high-level internship, specifically designed for those who have been out of professional work for an extended period of time.
In the 2019 Women in the Workplace report, company leaders reported that they believe returnships have helped retain and further develop talented women. Encouraging women back into the workforce after having a child has therefore contributed to their representation of women at C-suite level.
PayPal is just one company focusing on welcoming women back into the workplace after maternity leave via the Recharge programme. PayPal Recharge is a 16-week paid returnship programme, offering mothers the opportunity to update their skills and expand their network. There are a number of other companies that have implemented returnships, including JPMorgan, Amazon and Pepsico.
Reset norms around flexibility
'Flexibility' has well and truly been redefined over the past few years, and now, more companies are offering remote and hybrid working. In fact, the need for greater work-life flexibility is the top issue for both men and women at work, according to McKinsey.
Although many employees are enjoying the new-found freedom of flexible working, for working mothers, it can bring a plethora of benefits – from initial pregnancy, to returning to work after birth. This flexibility not only eases the pressures of juggling meetings, appointments and deadlines with home life, but it puts mothers in a better position to focus on their own mental and physical health.
A second study from McKinsey highlights that employees with young children are more likely to prefer remote working models and flexible work locations, with only 8% of mothers stating they would prefer to be fully office based.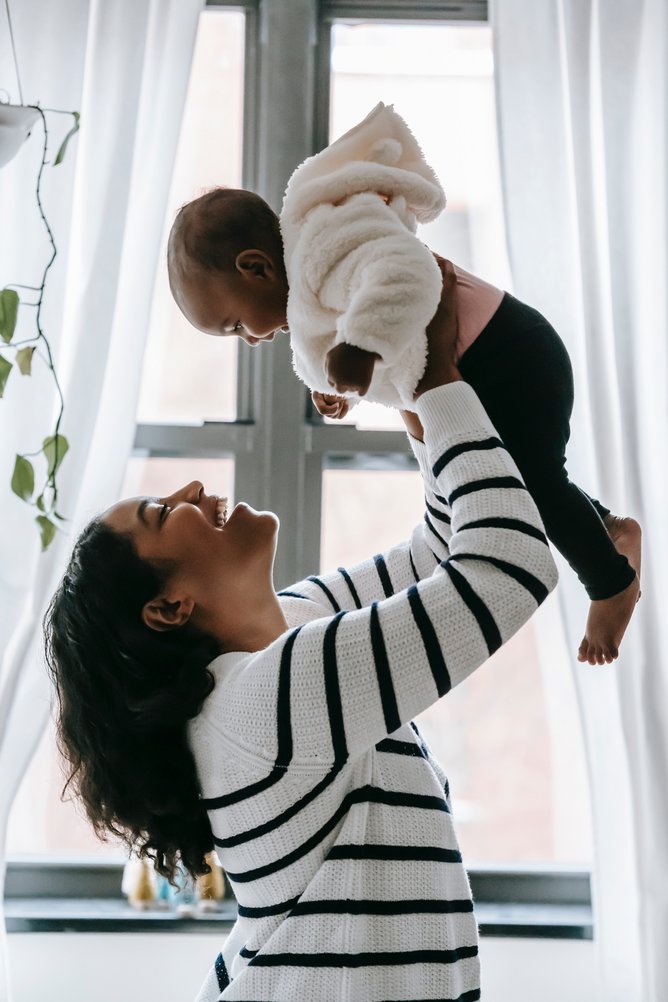 Avoid mum-guilting
Subtly (and sometimes not so subtly), women returning to work post-pregnancy find themselves facing mum guilt. Mum guilt can come in the form of snide comments or sly remarks from others, rigid expectations, or it can be self-inflicted. Whatever source it stems from, mum-guilt makes mothers feel as if they have their priorities wrong by working – and it most certainly shouldn't be reinforced in the workplace.
That being said, 70% of women with dependent children at work in the UK experience guilt about juggling a career while being a mother, according to the Office for National Statistics. In addition to this, a study of 2,000 women from baby care company NUK, found that 60% of women felt guilty about how they parent because of comments from others. Examples include feeling guilty about returning to work after maternity leave or working late into the evening.
Although there are many different factors that contribute to mum-guilting, it's most important to call out bad behaviours when they occur to support mothers.
Make childcare affordable
As the cost of living is on the rise, affordable childcare is just another barrier that women face in the workplace.
In fact, in the UK, mothers are expected to miss out on almost £70,000 (US$88,000) worth of earnings the decade after having a child, according to recent data from the Social Market Foundation (SMF). This dramatic pay decrease is due to mothers not being able to work as much as they want to – limiting their career options – as well as the high cost of child care.
To ease this burden, employers can look at introducing affordable childcare reimbursement. If this is not possible, employers can partner with local childcare offices to provide parental discounts and a greater preference of time slots to book childcare during work hours.
Adjust policies and programmes
Of course, any desired workplace change always comes down to policy change. And although the idea of advocating policy changes may not have you gripped and on the edge of your seat, it's vital nonetheless. Attractive childcare-related programmes will not only increase the likelihood of women returning to work after maternity leave, but it will demonstrate an inclusive culture to future employees – especially those considering having children themselves, at a later date.
Policies designed to mitigate the uneven burden on mothers may come in the form of increased childcare support, tutoring programmes or childcare resources. According to McKinsey, these policies should be viewed as long-term adjustments for employers, rather than short-term emergency actions – an example of the latter being the work-from-home flexibility introduced during the COVID-19 pandemic, which has slowly morphed back into hybrid or fully office-based roles in many cases since.