How to support ADHD in the workplace and tackle stigma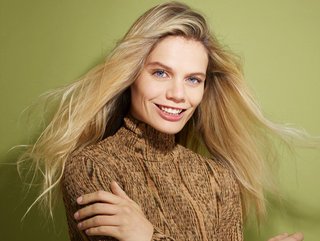 Credit: Rankin
As many women live with undiagnosed ADHD, Leanne Maskell shares her own personal experiences, while explaining how workplaces can become more inclusive
As a young woman struggling with undiagnosed ADHD, I felt like I didn't fit in the workplace. Doctors told me I was just 'emotional', and everything was fine because I had a law degree.
Many women will resonate with the experience of gaslighting ourselves, questioning whether we're being 'dramatic', or whether it's normal to feel like your brain is constantly exploding. We may have been so well conditioned to mask our challenges and meet the impossibly huge expectations on us in terms of how we look and behave, that we simply see this as 'normal'.
Asking for help
ADHD can present both significant challenges and opportunities in the workplace, especially for women. The ability to ask for and receive appropriate help for our ADHD struggles enables us to adapt our environment to suit our brains, instead of spending so much energy fighting against ourselves to 'fit in'.
These changes can be simple but incredibly effective, such as the ability to work at times according to our energy levels and take breaks when needed, instead of holding ourselves to unrealistic expectations. Learning that we don't have to burn ourselves out to stay afloat, but instead embrace who we are to reach our full potential, can feel unnatural to many women in the workplace.
This is understandable, given the immense stigma surrounding ADHD.
When I was diagnosed I thought it could only impact young hyperactive schoolboys, but as an ADHD Coach, I work with women diagnosed at all stages throughout their life. As ADHD wasn't even diagnosable in adults until 2008, many women have lived undiagnosed for most of their lives, developing unhealthy coping strategies and beating themselves up for not being able to do things like their colleagues.
Creating workplaces inclusive for women with ADHD
Workplaces can help to beat this stigma by providing organisation-wide training and support, including clear policies signposting towards support and breaking down concepts like 'reasonable adjustments'.
This allows people to make ADHD work for them at work, freed from the fear of being 'different'. People with ADHD have interest-based nervous systems and the ability to hyper-focus on areas of interest, providing extraordinary results and value for employers. Traits such as creativity, innovation and integrity have also been scientifically linked to ADHD, which employers can support people with harnessing in the workplace.
Providing opportunities for people with ADHD to identify and focus on their strengths within work is extremely beneficial for both individual and employer. ADHD Coaching is based on this model, understanding how to apply a person's unique strengths to all aspects of their life, especially in relation to overcoming ADHD challenges. Our 'interest-based nervous system' means tasks aligning with our strengths may be very easy, but those we're not so interested in can be astronomically difficult. Employers can easily facilitate productive environments by encouraging employees to 'task-swap', for example.
Ultimately, if you've met one person with ADHD, you've met one person with ADHD. It shows up differently in everybody, including at different stages in their lives, and especially between women and men.
Employers can help tackle the stigma and support the strengths for women with ADHD at work by encouraging everybody to show up as themselves, trusting them to adapt their environment to suit their needs, and empowering them to reach their full potential – which they may have had a lifetime of missing out on so far.
Words: Leanne Maskell is an ADHD Coach, Director of coach training company ADHD Works and author of ADHD: An A to Z