HSBC launches $1bn lending fund for female business owners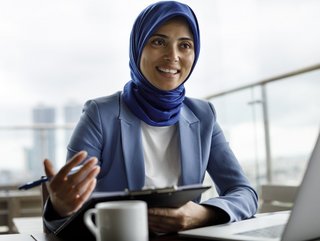 Credit: Getty Images
HSBC has recently announced the launch of a Female Entrepreneur Fund, to provide support for female-owned businesses
HSBC Holdings (HSBA.L) has announced the launch of a Female Entrepreneur Fund, which will provide US$1bn in lending to female-owned businesses over the next 12 months. The fund will cover more markets than any other such initiative.
The fund will help female-owned businesses overcome funding issues, which HSBC has said is the greatest hurdle female entrepreneurs face. In 2019, female-owned businesses received just 3% of start-up funding.
"We are delighted to launch the Female Entrepreneur Fund and the HSBC Roar programme today to help address the challenges and bias that female leaders face," Sam Cooper-Gray, Global Head of Market Strategy at HSBC Business Banking said. "The level of funding received over time by female-led businesses is significantly lower than male counterparts, while the recent impacts of the pandemic have seen these same businesses disproportionately affected.
"Female-owned businesses are also less likely to have global networks, meaning international expansion can prove particularly challenging," she continued. "As the global economy continues to rebuild from the impact of the pandemic, small and medium-sized businesses will continue to be the bedrock on which our economies and local communities are built, meaning we need to ensure that those led by women are given the support to fulfil their full potential."
The Female Entrepreneur Fund will be available to new and existing customers across 11 markets, including US, UK, Singapore, Hong Kong, Uruguay and Indonesia.
What is the HSBC Roar Fund?
The Female Entrepreneur Fund comes alongside the introduction of the HSBC Roar initiative, which is available to female business leaders across nine markets globally. HSBC Roar enables female entrepreneurs access to tailored networking sessions with major companies, insights from the investor community, bespoke advisory for female entrepreneurs from experienced HSBC bankers, the opportunity to pitch to angel investors, and a series of masterclasses hosted by business leaders.