Jordan Brompton, from humble beginnings to EV pioneer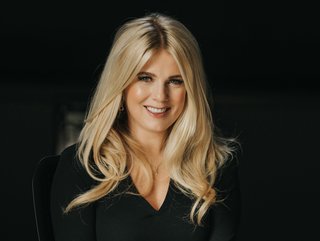 Turning her passion for renewable energy into a trailblazing startup, Jordan Brompton, Co-Founder of myenergi shares her motivational journey with us
Jordan Brompton is the Co-Found of myenergi, which she launched in 2016 alongside her business partner Lee Sutton. Together, the duo are focused on doing their bit to preserve the planet, while making their visions of a more sustainable future a reality. We sat down with Jordan to hear more about her journey with myenergi.
Hi Jordan, firstly, what inspired you to co-launch a business in the energy sector?
From the start of my career, I knew I wanted to work in the renewable energy industry, making a difference, doing my bit to preserve the planet and ensuring that our children had a bright future. The vision was simple – create a positive impact, push the boundaries of possibility and try to develop products that could positively impact our environment through pioneering green technology. Being a part of myenergi has given me the opportunity and autonomy to make that vision a reality.
So what makes you passionate about electric vehicles – how do you believe they will revolutionise the future?
What makes me passionate about electric vehicles, quite simply, is their key role in the decarbonisation of our planet. With zero tailpipe emissions and a much lower carbon footprint, EVs are the most environmentally-friendly vehicle you can buy.
As well as this, if you travel less than 40 miles a day – and we know the UK's average daily mileage is under 30 miles a day – you'll probably only have to charge up an electric vehicle once a week. What's more, with fewer moving parts to maintain and replace, your service costs will be noticeably lower, too.
At myenergi, we're also designing new and innovative products to help make the charging process of EVs as environmentally friendly as possible. With our zappi charger, you have the power to use renewable energy such as wind and solar power to charge your car.
It's also great to see the cars of our future becoming increasingly affordable to more and more individuals, and this is only going to continue to become the case as we look ahead to our net zero plans for 2030.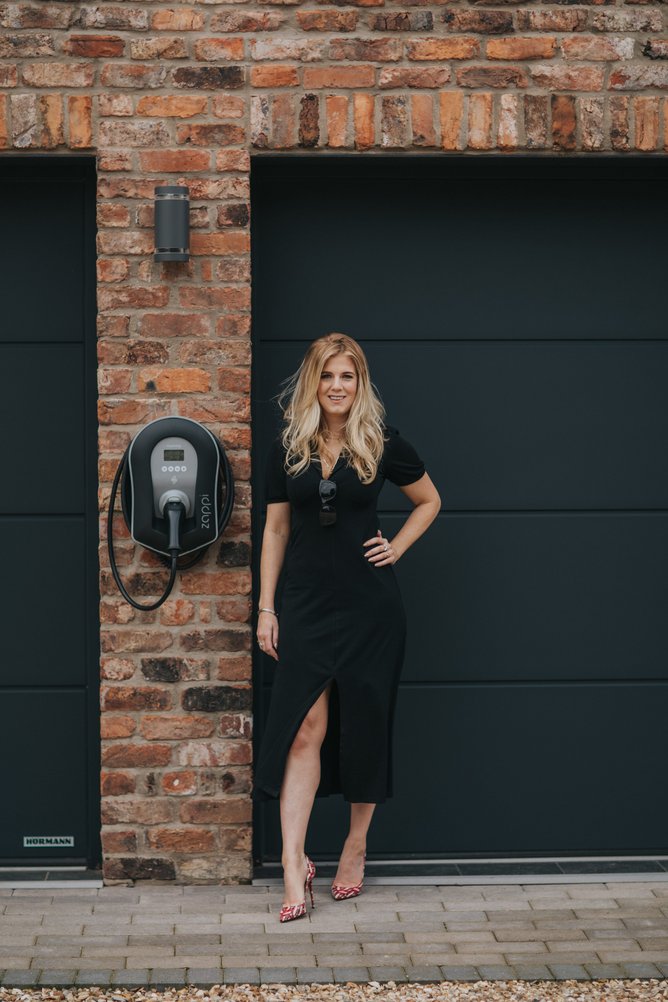 What have your greatest career achievements been?
I have been fortunate to be a part of a company that has gone from strength to strength over recent years, and I have to say this has always been thanks to the incredibly hard-working people around me at myenergi. If I had to think of a specific few, however, I'd say launching 'zappi'. It not only set the standard for what our business was capable of – from both a design and capability perspective – but also it put us on the map as a major player in the eco-smart EV charging marketplace.
More recently, I'd have to say the construction of our new 15,000sq ft flagship eco headquarters. Designed from the ground up to set the standards in energy efficiency, it's an unbelievable building which really helps highlight how far we've come in six years. From our humble beginnings making products in a countryside workshop and shipping them from the local Post Office, it's amazing to reflect on how far we've come in such as short space of time.
We're also really beginning to see all our hard work now paying off. Just last month we placed 9th on the Sunday Time's Top 100 fastest-growing private companies, which is another huge accolade and testament to myenergi's success.
Likewise, what have been your greatest challenges?
In our six-year journey, we've experienced the whirlwind of Brexit, component shortages as well as the pandemic. Despite all this, we've persevered, taken risks and overcome all of these obstacles to become stronger than we ever were.
At times we've been pushed to our absolute limits, however, it has been myenergi's tenacity, determination and passion which has enabled us to overcome everything that has been thrown our way.
It's been important to us that we never lose faith because we know what we are working towards is helping to reduce carbon emissions, which is really important. We're motivated to be a part of the movement that makes our planet a more environmentally friendly place, not only for ourselves but more importantly for those that will be here when we're gone, like our children. This definitely helps make the early mornings, long nights and headaches all worth it.
What advice would you give to young girls looking to launch their own businesses?
For any young girl looking to launch their own business, there's a wealth of knowledge, insight, guidance and best practice buzzing around digital channels. Take the time to read, learn, listen and digest. There are so many podcasts, events, books, websites and conferences out there to explore. But also, get involved in the conversations – follow hashtags, build your network, and put forward your viewpoints.
Also, ensure your business centres around something that motivates you. You need to wake up every day and love what you're doing. You need to be proud of your business and proud of what you're able to achieve.
If you're motivated, enthusiastic and committed, you'll be able to deliver your best work and really thrive. Don't be ashamed to show your passion, work on your personal profile or celebrate your successes. Be the person that others look up to.
What would you say has been the secret to your success?
I think having drive, determination, passion and enthusiasm to never give up and push boundaries is what has helped in myenergi's success, and that has come from every member of our team.
The strong support around me has also been pivotal in my career success. I honestly couldn't do any of this without my business partner, Lee, and the wider team at myenergi. They've all proven to be crucial to the products we've created, the impact we're having and the mountains we're moving.