Laila Abudahi, elevating women in Africa & the Middle East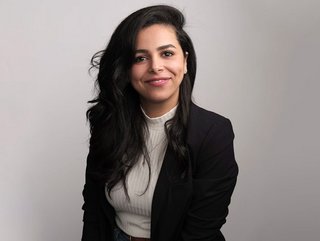 Laila Abudahi Co-Founded Manara to combat the challenges women in North Africa and the Middle East face when entering STEM industries
Born and raised in a refugee camp in Gaza, Laila Abudahi is now the CTO and Co-Founder of Manara, a social impact startup connecting talented developers from the Middle East and North Africa to global job opportunities.
We sat down with Laila to understand her passion behind elevating women in STEM and how she's changing the world for the better through Manara.
Hi Laila, could you tell us about yourself and your experience in the STEM industry?
Despite coming top of my class when graduating from my Computer Engineering degree, it was really hard to find a job. There is a lack of economic opportunities in Gaza and the blockade makes it difficult to connect to the global tech market.
Nevertheless, I was determined to follow my dream of becoming a full-time software engineer at a top tech company. I applied to over 100 jobs over the course of a year before finally finding a job in Silicon Valley.
I moved there, worked for some time and also got a Master's degree from the University of Washington in Seattle and am a Fulbright Fellow. Before founding Manara I worked at Nvidia as a senior software engineer building autonomous vehicles.
So, what led you to launch Manara?
I guess my desire to solve a problem faced by people like me was the driving force behind my decision to found Manara. The Middle East and North Africa have a tonne of talented software engineers and STEM graduates, but we face so many hurdles in order to access opportunities.
What people often don't realise is how truly diverse the region is: girls outperform boys in high school maths and go on to study STEM in large numbers (at least equal to boys in most subjects). However, once these talented students graduate they are often left without jobs, and women face even more barriers than men. For example in Palestine, 53% of computer science students are women, but 83% of those women end up unemployed.
Our vision with Manara is to be the bridge that connects this talent (with a special focus on women and Palestinians) to global opportunities. We run cohort-based training programs for computer science students and software engineers.
Today, over 100 Manara alumni are working full-time in remote and on-site jobs with top global tech companies such as Meta, Google, Amazon, Repl.it, Zalando, CallSign, Tradedesk and many others.
All of our participants are already excellent software engineers, our platform provides last-mile career support to help land their dream jobs. We offer soft-skills training, interview preparation, referrals, and job placement support. We also have an incredible team of mentors who dedicate their time and energy to working with and supporting engineers in MENA.
How did your career take you from Gaza to California?
With a lot of effort! I applied to over 100 positions over the course of a year!
I knew that California was the centre of the global tech industry and that I wanted to be at the forefront of innovation. I remember spamming folks on LinkedIn asking for mock interviews and referrals to their companies. I set my mind on getting there, and with determination I eventually did.
What's been your greatest success?
My greatest success has been founding Manara. It's a dream come true to work on something I am so passionate about and see the real impact every day.
Up to now, we have created over US$6mn in salaries for our graduates, close to 50% of whom are women. Our participants come from all over the Middle East and North Africa and a real community are forming: ambitious, smart, kind software developers supporting each other on their career journeys. For me, that's pretty cool!
And it feels great to be pioneering a new form of sustainable social impact. As a social enterprise, we don't have all the answers yet, but one thing I know, as a Gazan and a Palestinian, our people don't need handouts, we need opportunities. We are ready to perform with the best in the world in all walks of life.
I can't wait to see how we can grow and expand. Our main focus right now is getting more hiring partners on board to open up even more opportunities for our amazing alumni.