Learn how to be remarkable with Natalia Nicholson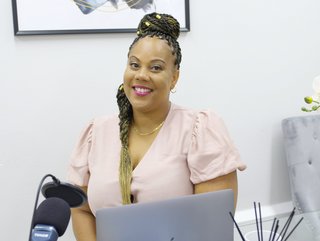 Natalia Nicholson
As part of SUSTAINABILITY LIVE LONDON, March8 will be running a series of workshops to help educate, motivate and elevate members of our community
Currently, there are only six companies in the FTSE100 in the UK with a female CEO. To achieve real long-lasting change, attitudes towards women, underrepresented groups and unconscious bias need to be challenged. That's why, Natalia Nicholson seized the opportunity to join a Google initiative: I Am Remarkable #IAR.
What will #IAR teach you?
#IAR is an initiative empowering women and other underrepresented groups to celebrate their achievements in the workplace and beyond.
Natalia says: "Many of us struggle when it comes to talking about our own accomplishments. Cultural and gender modesty norms as well as impostor syndrome can prevent anyone from acknowledging their remarkable attributes and expressing their achievements.
"During this workshop, you will learn the importance of self-promotion in your personal and professional life and be equipped with tools to develop this skill. Participants will be invited to challenge the social perception around self-promotion."
Facilitating IAR workshops has enabled me to help organisations that want to embrace diversity, inclusion, and equality in the workplace. As a Gold Tier facilitator for IAR, Natalia has facilitated workshops for various companies including Lloyds Bank, City Airport and Switch Hospitality Management Group.
Through the workshop, you will learn how to tackle three main points:
1. How do I approach elephants in the room?
2. I find it hard to speak to others – can you suggest how to overcome this?
3. Unconscious bias from others is what is stopping me from getting ahead, how do I call others out when this happens
Visit the SUSTAINABILITY LIVE LONDON website for more information.