March8 LIVE: Meet our motivational speakers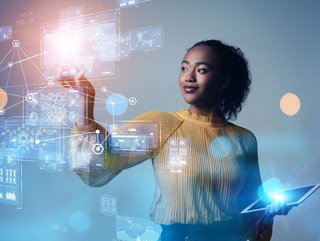 Credit: Getty Images
With just over one week to go, we're proud to introduce three more speakers who will be taking centre stage at the March8 LIVE event
As we're edging ever-closer to the March8 LIVE event, we're excited to introduce you to three more speakers, who will be delivering high-energy, motivational talks at the event, taking place in Tobacco Dock, London.
Steph Marques
Feelings of imposter syndrome impact most of us at some point in our lives, but knowing how to navigate through them can be challenging. But luckily, Steph Marques is here to help, with her inspirational talk, titled: "You're not fake, you're fantastic – How to tackle and take advantage of imposter syndrome."
Sarah is also an experience designer with over 10 years of agency experience in London, UK and Sydney, Australia, specialising in design for mobile, financial services, energy and CRM systems. She was the sole designer for the redesign of Santander UK's online banking responsive site. Now, Sarah is head of UX at Bernadette.
Teresa Boughey
March8 LIVE won't be the first time Teresa Boughey has taken to the stage, as she is a previous TEDx speaker. Teresa MA FCIPD is also CEO of award-winning Jungle HR, founder of Inclusion 247 and author of Amazon bestseller 'Closing the Gap', designed to support business professionals at every stage of their inclusivity journey.
Teresa is a UK Female Entrepreneur Ambassador, a Business Board member of the Women and Enterprise All-Party Parliamentary Group, and Chair of the Environment and EDI Workstream.
Ana Mitrasevic
Joining Delivery Hero in November 2021 as the senior vice president of people, Ana Mitrasevic is responsible for the group's global people strategy and operations.
Before joining, Ana spent 8 years at Expedia Group where she was focused on the global tech talent strategy and growth across 21 brands, 200 travel sites and over 60 locations. During her time at Expedia, Ana spent 2.5 years in the product management team, focusing on global product operations and excellence.