March8 LIVE: Meet our tech-focused speakers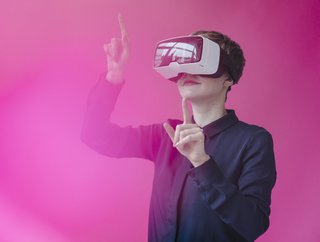 Credit: Getty Images
As tomorrow is the first day of the March8 LIVE event, we're excited to introduce you to four more spectacular speakers who will be taking centre stage
As the March8 LIVE event is almost upon us, we're excited to introduce you to another round of speakers. These four inspirational women will be delivering high-energy talks to discuss the latest tech topics.
Arungalai Anbarasu
Arungalai Anbarasu is the chief technology and strategy officer at Waygate Technologies, a Baker Hughes business – a world leader in industrial inspection and nondestructive testing (NDT) solutions.
Aru and her team drive the strategy, technology and business models on inspection solutions, while paying particular focus on the digital transformation of Waygate Technologies and the company's evolution into a digital inspection solutions provider.
Prior to her current role, Aru was the general manager for Industrial X-ray and CT solutions business at Waygate Technologies. She is passionate about encouraging women in STEM fields and continues to pursue avenues to support this topic, while also serving as an official member of Forbes Technology Council and an influential thought leader.
Anna Brailsford
As the CEO of Code First Girls, Anna Brailsford is on a mission to eliminate the diversity gap in tech by providing free education and economic opportunities to women globally. Anna is also a board member for the Institute of Coding.
Prior to her current role, Anna was the commercial director of Lynda.com and LinkedIn. When LinkedIn acquired Lynda for US$1.5bn, Anna became part of the fourth-largest acquisition in social media history and subsequently contributed to the creation of LinkedIn Learning.
Paulina Laurie
With over 13 years of experience in the recruitment industry, Paulina Laurie has vast knowledge of technology and digital recruitment across the EMEA region, and now holds the position of head of women in tech at Frank Recruitment Group, a global specialist IT staffing firm.
In November 2020, Paulina launched the women in tech team at Frank Recruitment Group to provide customers with an expert resource devoted exclusively to helping female tech talent land roles in the cloud industry. She is also involved in the organisation's mentorship programme, Mentor Me, and is the first point of contact for companies looking to discuss their diversity and inclusion recruitment activities.
Samantha Humphries
Samantha Humphries has been happily entrenched in the cybersecurity industry for over 20 years, during which, she has helped hundreds of organisations of all shapes and sizes recover and learn from cyberattacks, while defining strategy for pioneering security products and technologies. In her current regeneration, Sam heads up the Security Strategy team at Exabeam in EMEA.
Sam is also a regular speaker at security conferences around the world and authors articles and blogs for various security publications. To pass on her passion for cybersecurity, Sam is a keen mentor and often volunteers at community events. Sam has won various awards including CSO30 UK, TechWomen100, and the Top 30 Female Cybersecurity Leaders by SC Media.