March8 LIVE: Sign up for our virtual event on IWD 2023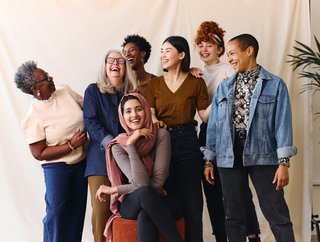 Credit: Getty Images
March8 LIVE is back and bigger than ever. On International Women's Day 2023, join our virtual event for unmissable keynote speaker and panel discussions
International Women's Day is fast approaching, so make sure you clear your schedule to celebrate to attend our March8's virtual event.
We will be joined by 10 phenomenal speakers, covering topics such as ESG, diversity and inclusion, women's health and much more.
The one-day event will leave you feeling empowered while enabling you to build long-lasting connections with like-minded women throughout the virtual event with AI-powered matchmaking. You will also gain insights on topics such as leadership, DEI, ESG and so much more.
Without further ado, we'd like to introduce you to our first four speakers.
Chloe Gillard, Diversity, Inclusion, and Belonging Manager at Version 1
Chloe has a wealth of experience working across various sectors within the world of diversity and inclusion. She started out her career working in Collegiate Athletics in the US, focusing on D&I within sports. Upon moving home in 2018, Chloe helped organisations with their D&I strategies and embedding D&I into the organisation's core.
Chloe currently works for Version 1, a booming tech company with a global presence. She oversees the Diversity, Inclusion and Belonging Strategy across all locations and people.
Outside of work, Chloe is a sports lover. Currently, she plays hockey for her local club, is a member of the local cycling club, and in the summer can be found exploring the Mourne Mountains.
Kirti Daryanani specialises in bringing her international roots with 20 years of experience working with diversified communities globally. She is an international keynote speaker on code-switching and intersectionality. She is a multi-linguist and the author of the book #befriendurmind and is known for her facilitation skills and for finding common ground for different situations and solutions.
Additionally, Kirti provides corporate companies with training, including presenting and communicating in diversified communities, and intersectional wellbeing. Her signature course is "befriend your imposter" to build healthy relationships by changing your narrative. Her goal in life is to make people feel seen, heard, included, valued and appreciated.
Apryl is a Berlin-based fertility benefits platform helping companies across Europe offer staff access to inclusive fertility and family-forming services – covering everything from egg freezing through to adoption and IVF.
Prior to starting Apryl, Jenny worked in project management and Business Development at several different companies, including Fyber in San Francisco and Dutch fintech Adyen. She was inspired to start Apryl following her own experience of freezing her eggs. In addition to founding Apryl, Jenny is an Angel investor, investing in early-stage startups through the Atomico Angel Programme.
Rebecca Leppard is an author, speaker and strategist. She loves connecting with diverse groups of people and engaging in meaningful conversations. She talks about closing the equity gap, detoxifying the workplace, influencing social justice and promoting happy living. After being financially hit due to the pandemic, Rebecca founded the social enterprise, Upgrading Women. Upgrading Women is a learning and development hub for executives who face adversity because of their gender, race and class.