McLaren F1 and Entain launch "returnship" for women in STEM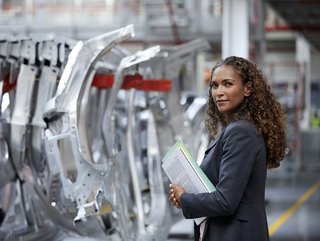 Credit: Getty Images
To encourage more women to return to work after taking a career break, McLaren F1 and Entain have partnered to launch a STEM returnship programme
Entain and McLaren F1 have joined forces to create a returnship programme, specifically designed to encourage more women to return to the workplace after taking career breaks.
The returnship programme will focus on women in science, technology, engineering and maths (STEM) careers, to increase the representation of women in these male-dominated sectors.
Jette Nygaard-Andersen, CEO of sports betting and gaming group Entain, said: "The fusion of technology, sport and entertainment, and desire to support talented women re-entering the workforce, meant that launching this new programme with our partner, McLaren, is an obvious step.
"We share a passion and commitment to giving women a platform to reignite their careers in STEM. We hope that, through this programme, we not only support a generation of ambitious women now but inspire future generations of girls to land their dream STEM role."
It's no secret that women are underrepresented in the STEM sector, but as 40% of F1 fans and 26% of sports bettors are women, the new returnship hopes to appeal to a growing audience.
How will the returnship programme support women?
The programme will offer women six-month work placements in data scientists, back-end development, or software engineers roles at either Entain or McLaren F1. Successful applicants may be offered a full-time job at their chosen company once the returnship is complete.
To be eligible for the programme, women must have been unemployed for 3 months or more with at least two years of experience in a professional setting and relevant qualifications or experience in STEM fields.
Successful applicants will be exposed to networking opportunities and receive one-to-one mentoring sessions.
Placement roles available will include quant analyst, test engineer, UX designer, data scientist, infrastructure engineer, software engineer, systems engineer, technical analyst, business intelligence architect, design engineer, and manufacturing engineer, to name a few.
Successful applicants will also have the option of choosing flexible and hybrid working as both companies believe it has a positive impact on company culture and can help retain female employees.