Meet construction start-up founder Shanthi Rajan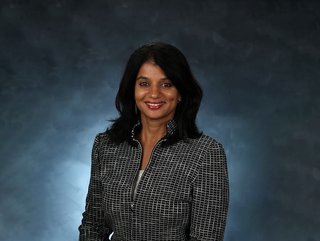 We spent the day with Shanthi Rajan, CEO and founder of Linarc, to see what her day-to-day looks like as a successful serial entrepreneur
Serial entrepreneur Shanthi Rajan, has a track record of building and selling companies, including an immersive learning platform, which IBM later acquired.
Now, she is the CEO and founder of Linarc, which provides an innovative construction project management solution that helps general contractors, subcontractors, and construction project leaders to improve project delivery and performance. We joined Shanti for a day, to see find out more about a typical day as an entrepreneur.
Get organised with Shanthi
Life in a startup is always intense and exciting. To make every day effective, I have recently started using The High Performance Planner. This planner and journal help you think ahead for the day. For me, it really does help increase productivity, set goals, prioritise and create a positive mindset. My day usually starts with 5 minutes where I collect my thoughts, 10 minutes organising my day with the planner, and 10 minutes taking care of my dog.
I wake up naturally without an alarm, usually between 7-7:15 AM. The first 30-minutes is meditation, daily planner and breakfast. I hold daily standup meetings with my team in India between 8-9:30 AM. I then start to work through my goals for the day. My priority is customer outreach – emails, demos and responding to inquiries.
Multiple times a week I schedule an hour during the day to workout, but it depends on what the rest of my schedule looks like. I also have blocked quiet times on my calendar to help me focus.
As a provider of software that manages something as complex as a construction site, sometimes we have compl customer calls. Other days, I may be faced with numerous options and need to make the right choice. As I navigate these, keeping my focus on the long-term goals, staying optimistic and still managing to have fun and take time-off, can be a challenge. This is where The High performance Planner helps, as I can refer back to it to ensure I'm staying on track with what I planned.
Some days you have big wins – like when we have a call with a top prospect. Regardless of what happens, I always take the time to reflect on the day and spend a few minutes thinking about all the small wins and feeling good about them. This helps me recharge for the day ahead.
Finding time to relax
I need to prioritise relaxation, just like everything else. If the day has been stressful, I like to go for a relaxing walk with my dog, watch a show or go out with friends. I find I have to plan my breaks otherwise I might not take the time for them.
Periodically I'll take a weekend retreat to unplug and clear my head completely, but I also like to go on long hikes and concerts.
I stop work at 6pm and have dinner with family, chill with the TV and catch up with my daughter. She's starting her own business – a luxury sustainable clothing line in Beverly Hills – so we often find ourselves discussing various parts of our businesses.
I get back on calls with the team in India at 8pm to help them get started for the day.