Meet the three female referees making World Cup history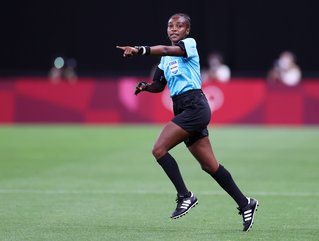 Salima Mukansanga, Credit: Getty Images/Masashi Hara
Three women have made history for being the first female referees to officiate at a men's FIFA World Cup, being made available for every game
Salima Mukansanga of Rwanda, Yamashita Yoshimi of Japan and Stephanie Frappart of France have made history as the first women to ever officiate a FIFA men's World Cup.
America's Kathryn Nesbitt, Mexico's Karen Diaz Medina and Brazil's Neuza Back will also join the tournament as assistant referees.
The women were held to the same fitness standards as their male counterparts and will wear shorts, despite Qatar regulations requiring women to wear modest dress below the knee. The women will be available to referee at every game, including for conservative countries such as Saudi Arabia and Iran.
FIFA referee chief Pierluigi Collina highlighted that although women officiating a men's World Cup is "something that attracts attention", they were chosen for their talent and not their gender.
Pierluigi says: "For us, they are referees, they are match officials. This is the message I gave them. 'You are here not because you are women, you are here because you are FIFA match officials'.
"All match officials can be appointed for all matches. If there are restrictions, because there are restrictions, they are restrictions concerning their role here.
"We have some restrictions due to neutrality, for instance. But they are here FIFA World Cup 2022 match officials and they are ready to officiate any kind of match, depending on their performances, depending on our thoughts."
Salima Mukansanga
Having grown up dreaming of being a basketball player, Salima became a football referee as she felt it was a more attainable route – yet it's a path she "never regretted".
Salima has now been officiating for FIFA since 2012, which led her to officiate at the 2019 Women's World Cup, and now, the men's World Cup in Qatar.
When she was first named as an official, she said: "Officiating at the World Cup is every referee's dream."
Previously, Salima has also taken charge at the Tokyo 2020 Olympics and the men's Africa Cup of Nations.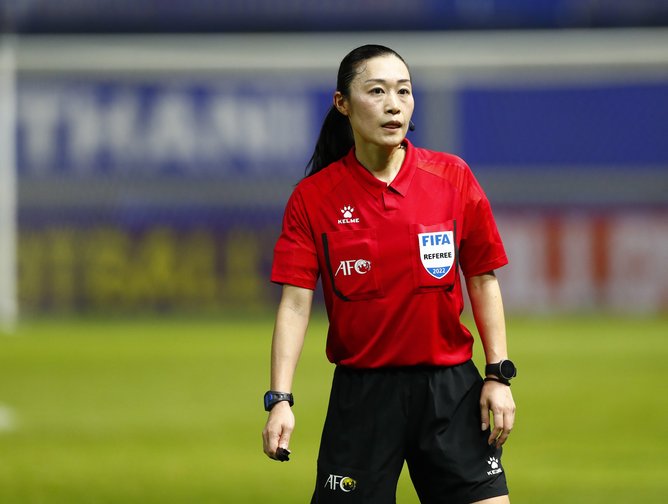 Yamashita Yoshimi, Credit: Getty Images/ Thananuwat Srirasant
Yamashita Yoshimi
36-year-old Yamashita will be officiating in her second consecutive World Cup, after appearing in France's Women's World Cup.
As an experienced referee, Yamashita hopes to encourage more women to officiate games. She says: "There are hardly any female referees in the Middle East, so I would like to see that change, with the Qatar World Cup as the catalyst.
"The fact that women are officiating for the first time at a men's World Cup is a sign to other people that women's potential is always growing and that is something I also feel strongly about."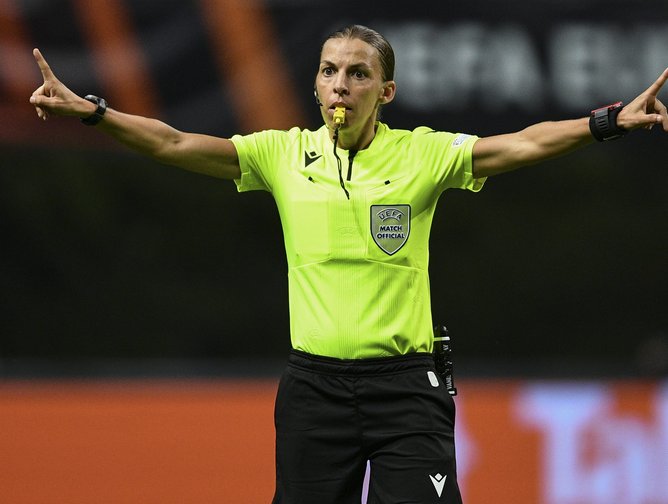 Stephanie Frappart, Credit: Getty Images/Octavio Passos
Stephanie Frappart
French referee Stephanie is no stranger to achieving firsts for women in the world of refereeing.
In 2019, Stephanie officiated at the Women's World Cup and the UEFA Super Cup final. A year later, she was also named the first woman to referee a men's Champions League match, continuing to officiate the 2022 Coupe de France final.
Stephanie explains that she hopes that having more female referees in the FIFA Qatar World Cup will "make things happen", commenting: "It's a strong sign from FIFA and the authorities to have women referees in that country."