Molly Johnson-Jones on becoming a female founder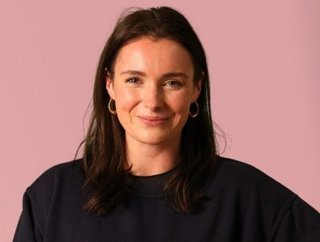 Molly Johnson-Jones
Meet Molly Johnson-Jones, Co-Founder of Flexa Careers, who discusses her experience of launching a startup as a woman and the barriers she had to overcome
I have an autoimmune disease, which means that there have been periods in my life when I have found it difficult to walk. As I would often struggle to get into the office, I asked a previous employer whether I could work from home one day a week. Ten days later, I was fired.
When applying for other roles, I discovered a distinct lack of transparent, up-front information about companies' flexible working policies. This made it impossible to find somewhere that promoted flexible working in reality, rather than advertising it but then making staff feel like a burden for actually asking to work differently. I did, however, meet a lot of people who were also reliant on flexibility, such as working mothers.
Launching a business
Fast forward to 2019, and I launched Flexa Careers with my two co-founders. Through a two-stage benchmarking process, Flexa Careers makes sure companies genuinely support flexible working, rather than simply paying lip service to it. As the global directory of verified flexible companies, we showcase flexible working benefits spanning everything from enhanced parental and fertility leave to dog-friendly offices – and, of course, work-from-home allowances.
The peaks and troughs of startup life are like nothing that I've ever experienced before. But fundraising was probably the most challenging aspect, for so many different reasons. I realised that some people still see working from home as a 'female' thing – particularly because of its association with working mothers. This was an obstacle for us, as some investors thought Flexa Careers was a 'niche' idea.
Overcoming barriers
As a woman in the startup space, you see a lot of microaggressions. These instances may seem small in isolation, but can create a big impact after the hundredth time. For example, every question you're asked will start with a 'but' – putting up an instant barrier. Or, if I answered a question, investors would reply to one of my male co-founders instead, as if I wasn't in the room.
When researching why I was having these experiences, I came across a study that found that women are best received during VC pitches when they embody typical female stereotypes – warm, friendly, and submissive. When they demonstrated male characteristics – confident, bold and assertive – they were viewed negatively. But as a business owner, you need these traits whether you're male or female.
That's when I thought f*** it. Rather than changing who I am, I looked for investors who saw these traits as positives rather than negatives – and I encourage other female founders to do the same.