#OscarsSoMale: Women excluded from Oscar's director category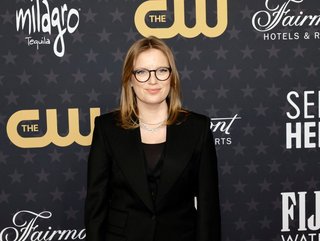 Credit: Getty Images/Kevin Winter / Staff
The nominations for the Oscar's Best Director category have been announced, but no female filmmakers have been included
The Oscars failed to include any women in the directing category this year, sparking the trend of #OscarsSoMale.
Women won the category the past two years, with Jane Campion taking home the prize for "Power of the Dog" in 2022 and Chloé Zhao winning the prize for "Nomadland" in 2021.
Gender disparities in Hollywood
This year, highly acclaimed filmmakers such as Maria Schrader ("She Said"), Sarah Polley ("Women Talking"), Charlotte Wells ("Aftersun") and Gina Prince-Bythewood ("The Woman King") were missed from the 2023 list of nominees.
Prior to these wins, there has only been one other female winner of the seven women nominated for the category. They include Lina Wertmüller for "Seven Beauties" (1976), Campion for "The Piano" (1993), Sofia Coppola for "Lost in Translation" (2003), Greta Gerwig for "Lady Bird" (2017) and Emerald Fennell for "Promising Young Woman" (2020). The only other woman to win the category was Kathryn Bigelow in 2009 for "The Hurt Locker".
Categories are voted for by 573 active members of the Directors Branch.
2020 and 2021 were the first time more than one woman was nominated for the Best Director award.
In response to the omission of women filmmakers, Women In Film (WIF) said: "Once again, Academy voters have shown that they don't value women's voices, shutting us out of the Best Director nominations.
"An Academy Award is more than a gold statue, it's a career accelerator that can lead to continued work and increased compensation. That's why WIF will continue to advocate for the work of talented women directors like Sarah Polley's 'Women Talking,' Gina Prince-Bythewood's 'The Woman King,' Maria Schrader's 'She Said,' Chinonye Chukwu's 'Till,' and Charlotte Wells' 'Aftersun,' to be included."
Uncovering an underlying problem in Hollywood
Although progress has been made in the film industry over the last decade, it's clear that there is still much work to be done. According to recent research from USC Annenberg, Hollywood's biggest films employed far fewer female filmmakers and directors from underrepresented communities compared to other demographics.
The USC Annenberg's report found that only 9% of women were hired to make the 100 top-grossing movies of 2022 – a figure that fell by 3.7% from 2021.
Black, Asian, Hispanic, Latino and multi-racial directors make up only 20.7% of the industry in 2022, compared to 27.3% in 2021.
In addition, there were only 2.7% of women of colour among the top 100 movie directors last year.