Resilia raises historic $35mn in Series B funding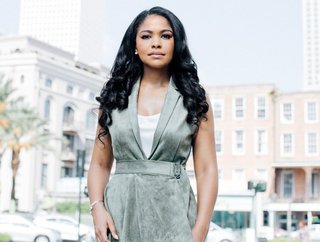 Credit: Resilia
SaaS platform Resilia has closed $35mn in a historic Series B round to further help non-profits, led by founder and CEO Sevetri Wilson
Resilia has made history after raising $35mn in Series B funding, the largest ever for a tech company founded by a solo Black woman.

Resilia provides coaching, technical assistance and capacity-building support to non-profits, to increase their capacity and funders to go beyond their grant allocations. The company has seen massive success, seeing over 300% annual growth while growing net revenue retention by greater than 150%.
Sevetri Wilson, founder, and CEO at Resilia, says that the company has worked "tirelessly" to achieve the goal of providing non-profits with access. She says: "This latest investment gets us closer to realizing our vision of democratizing philanthropy by reallocating power over its decision-making and resources as well as providing more seats at the table."
Resilia will use the new funding round to extend its technology platform, and to bring more North American organisations into its ecosystem.

The round was co-led by Framework Venture Partners and Panoramic Ventures. The round also saw new investors including Chloe Capital, Goldman Sachs Asset Management Fund, Mana Ventures, and Gaingels, as well as returning investors, Kimble Ventures, Callais Capital, The Jump Fund, Mucker Capital, Engage Ventures, Fearless Fund and Cultivation Capital.

How Sevetri Wilson made history
In 2021, Black and Latina-founded companies were found to receive less than 1% of VC funding – making Resilia's latest fundraising efforts a historic triumph. Sevetri also became the solo Black female to raise such a fund for a tech company, as well as the largest VC raised for a female in Louisiana. Sevetri first made history in 2020, when Resilia closed an $8mn Series A.
Paul Judge, Managing Partner at Panoramic Ventures, said: "The innovation that Resilia is bringing to nonprofits maximizes the impact organizations have on communities and is a true game-changer. We are excited to be on this journey of enormous scale with Sevetri and team."