Selena Gomez receives $1mn valuation for Wondermind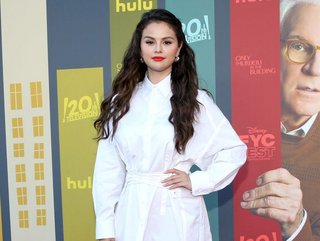 Credit: Getty Images/Phillip Faraone
Start-up Wondermind has received a $1mn valuation as co-founder Selena Gomez looks to capitalise on the mental health boom in the mindfulness sector
Wondermind, a start-up co-founded by Selena Gomez, is raising funds at a valuation of $100 million.
The mental health start-up was backed by Serena Ventures, a venture fund founded by tennis legend Serena Williams, which led a $5mn early-stage round. Lightspeed Venture Partners, Sequoia Capital and investor Brent Saunders later joined to back Wondermind.
For nine years, Serena was been expanding her investment portfolio and has recently retired from tennis to focus on business.
Serena is a mental health advocate, speaking openly about postpartum and anxiety. She will therefore be promoting Wondermind and its upcoming projects. She says: "We're obviously going to do more, and be a fund that does raise a billion dollars eventually. One thing I'm good at is building a career."
Investments in mental health start-ups have soared over the past few years, with the sector $5.5bn in 2021 – more than double the previous year, according to data from analytics firm CB Insights.
Creating a place to discuss mental health
Co-founders and mother-daughter-duo Selena Gomez and Mandy Teefey met fellow co-founder Daniella Pierson a few years ago. The trio quickly connected through their passions for advocating mental health.
In 2020, Selena was diagnosed with bipolar disorder, and since she has been open about her struggles with anxiety and depression. Her mother, Mandy, also has attention-deficit/ hyperactivity disorder, which she too speaks openly about.
Daniella says: "They were so raw and real and vulnerable about their mental health that I was completely in awe. We all decided together that we had to do something."
Together, the three women are focused on driving Wondermind to success, each playing vital roles to achieve their clear vision.
Selena oversees creative direction and marketing, Mandy is working on building the operation's production division and Daniella has hinted that there will be physical products, including behavioral therapies.
More about Wondermind
Wondermind is a community that focuses on 'mental fitness', and us a space where people can "let it all out".
Co-founders Selena Gomez, Mandy Teefey and Daniella Pierson say: "It takes more than an inspirational quote to really change your mindset. Even if you see a therapist (which is amazing), you still need to work on yourself between sessions. (You wouldn't expect physical fitness results seeing a trainer only once in a while, would you?) That's what Wondermind is here for—to give you easy, doable ways to put your mental fitness first every single day."