Selena Gomez to take part in Mental Health Action Forum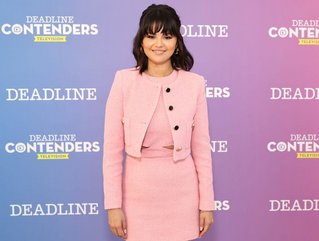 Credit: Getty Images/Amy Sussman
Selena Gomez's Rare Impact Fund is joining forces with MTV Entertainment and the White House to end the stigma surrounding mental health
MTV Entertainment (MTVE) will be partnering with Selena Gomez's Rare Impact Fund, to host the first-ever Mental Health Youth Action Forum. The event will be held in coordination with the Biden-Harris Administration in Washington, US, on Wednesday 18 May – the day before Mental Health Action Day 2022.
The "Lose You To Love Me" singer will join 30 mental health youth activists as part of MTVE's Mental Health is Health Initiative, which focuses on encouraging young people to speak up about their mental health challenges.
The event will unite cultural leaders, organisations, brands and government agencies, to empower more people to seek mental health support.
"As an advocate for mental health, I am thrilled to join forces with MTV Entertainment alongside my social impact initiative, the Rare Impact Fund, with the goal of destigmatising mental health through shaping positive conversations about self-acceptance and mental well-being," Selena shared.
"I have a long-standing passion for mental health advocacy and education, which is why I created Rare Beauty and the Rare Impact Fund. It's a personal mission to continue this important work and empower young people to address their mental health."
Selena has ensured that 1% of all Rare Beauty sales are donated to the Rare Beauty Impact Fund, which works to increase access to mental health resources in educational settings. Selena hopes to raise over US$100mn to support underserved communities over the next decade – last year alone, the fund raised US$1.5mn.
"The nation's mental health crisis has been magnified by the current state of the world," said Elyse Cohen, VP of Social Impact and Inclusion at Rare Beauty and President of the Rare Impact Fund. "Now more than ever, the conversation of mental health is critical to our collective wellbeing, especially among youth who desperately need access to mental health support, education, and services, which the Rare Impact Fund works to make accessible.
"We are grateful to be a part of this event in coordination with the Biden-Harris Administration that encourages ongoing mental health action and provides a platform for impactful storytelling."