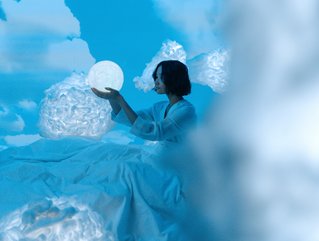 Check in, tune out
Sleep tourism – the travel industry's hottest new trend – may be the solution to beat workplace burnout and to help women gain some much-needed rest
Everyone has a different idea of a dream holiday. Maybe it's lounging on a beach in the Maldives, wandering around Old Town Prague or independently scaling Machu Picchu. But, now, holiday-makers are taking the concept of a 'dream' holiday literally, booking themselves into hotels specifically designed to provide an amazing night's sleep – a concept known as sleep tourism.
Don't be fooled – sleep tourism isn't just for those who can't wait to jump into bed after a long day. Its goal is to give you a few nights of undisturbed slumber while providing you with the knowledge of how to maintain good sleep hygiene.
After all, how many times have you woken up after a night's rest feeling even more exhausted than before you fell asleep? In specialist sleep hotels, everything is carefully designed to ensure you receive maximum comfort with minimal interruptions – from top-quality bedding to sound-proof rooms. But you're also escaping the mundane duties of everyday life. Duties such as cooking, doing the school run or working through piles of laundry can often take precedence on relaxing 'days off'. Your only chore at a sleep retreat is to sit back, relax and learn what your body needs to rest well – tonight, and every night in the future.
"In the same way that yoga retreats have become very popular, sleep retreats are a new variation of the wellbeing trend," Dr Lindsay Browning, Sleep Expert at Trouble Sleeping, says. "Sleep tourism not only allows people to catch up on much-needed rest when they are on holiday, but it also offers activities to learn about maintaining sleep quality even after the holiday has finished. These activities can be anything from breathing and relaxation techniques to learning about good sleep hygiene and how to manage jet lag."
The boom of sleep tourism
Sleep tourism is a comforting concept that we can all relate to (after all, we all need to sleep!), but truth be told, it's hiding a more sinister issue: we're all exhausted.
"To put it simply, we're not getting enough sleep," Olivia Arezzolo, Sleep Expert and Ambassador for nasal dilator Mute Snoring shares. "A 2022 global study has found that, on average, Aussies sleep 6.2 hours; Brits 6.4 hours; and those in the US, 5.8 hours. The minimum requirement for sleep is 7 hours, meaning that the average person in each of these countries is sleep deprived. This also means that the average person is also experiencing the consequences of sleep deprivation."
"Sleep deprivation can cause major chaos. For example, the stress hormone cortisol, which contributes to anxiety and depression, increases by 37%; our risk of catching cold increases by four times; and we are more likely to experience memory loss, brain fog and, of course, fatigue. All of these factors come into play after just one night of insufficient sleep."
Lindsay adds: "In recent years, there has been a great deal of information in the media about the benefits of sleep and the importance of wellbeing. Therefore, people are much more willing to invest time and money to improve their sleep quality and quantity as they know how important sleep is."
However, this exhaustion can't just be blamed on going to bed late, waking up early and the cat jumping on your back in the middle of the night. But what can be blamed is the rise of burnout culture.
In 2022, 52% of surveyed respondents stated they've felt burnout throughout the year. Millennials – those born between 1981 and 1996 – were found to face the most severe repercussions, with 59% reporting feelings of burnout. Generation Z – or those born between 1997 and the early-mid 2000s – were close behind, with 58% of respondents feeling burnout.
Although burnout is sweeping the globe, women are more at risk than our male counterparts, with McKinsey stating that 42% of women experience burnout, compared to 35% of men. The list of contributing factors seems endless – from being less likely to be promoted in the workplace to taking the major share in caregiving roles in the home.
As working around the clock while facing life's inequalities is simply draining for women, could an annual sleep holiday be the answer we're looking for?