Stella McCartney helps launch $200mn sustainability fund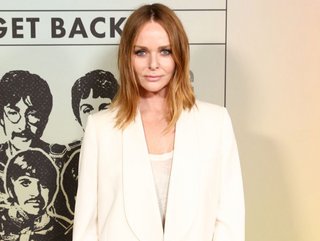 Credit: Getty Images/Rich Fury
Iconic fashion designer Stella McCartney has teamed up with venture capital firm Collaborative Fund to launch the SOS fund in a bid to boost sustainability
Luxury fashion designer Stella McCartney has teamed up with venture capital firm Collaborative Fund to launch a sustainability fund worth US$200 million, known as the SOS fund.
Aimed at "cleaner businesses, founders and sustainable solutions," the SOS fund focuses on Series A and B level funding for companies that span food, agriculture and decarbonisation sectors.
On social media, the fashion designer shared: "I am proud to announce the launch of SOS fund in collaboration with my dear friend Craig from @CollabFund. Our $200M fund invests into cleaner businesses, founders and sustainable solutions - creating a brighter, more hopeful future for us all. I couldn't be more excited for what's to come!"
Exploring sustainable materials
Bolt Threads, a materials company that makes Mylo mushroom leather, has already received investment from the SOS fund. Stella has also showcased tops and trousers made from the mushroom leather in her own range last year.
Stella also used Mylo leather to recreate her iconic Falabella bag, which she presented at Paris Fashion Week 2022. These bags will soon be available to purchase by the end of the year, becoming the first commercial fashion item to be made with Mylo leather.
"Beyond her work as an incredible designer and entrepreneur, Stella is a well-known environmental activist, a champion of animal rights, a lifelong vegan, a pioneer in sustainable materials, and an overall cool person," said Craig Shapiro, Founder and Managing Partner at Collaborative Fund.
Stella has always been a fierce advocate for sustainable fashion, last year launched a new version of her classic Eclypse sneakers, made with recycled and plant-based materials. Her 2021 Autumn collection also included 80% recycled materials including recycled old-stock fabrics, partially bio-based faux fur and sustainably sourced beech wood.