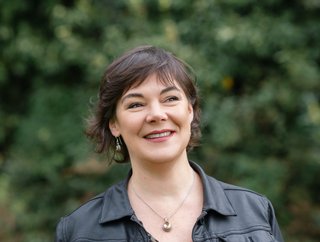 Credit: Daloop
Start-up specialist Jane Hoffer has seen enormous success throughout her career, and is passionate about encouraging more girls to join STEM careers
Tech enthusiast Jane Hoffer, CEO of Daloop, is an innovative and accomplished executive, experienced in start-up and growth stage companies. She is also focused on increasing the number of role models in STEM careers, to encourage more girls and women to join the industry. We sat down with Jane to discuss the highs, the lows and the advice that she has learnt throughout her career.
1. Tell us a little bit about yourself, and your career so far
Well, I'm proud to say I'm a product of a Co-op Education Programme (work+study) and one of my placements was with IBM, who I eventually joined after college. Although I studied Electrical Engineering, I joined IBM's sales team, combining my love of technology and communications. At one point, I used to sell a CAD programme that helped design toilet roll holders! I spent a short amount of time at IBM and have really been an entrepreneur since.
Whilst Head of Sales for a forecasting and replenishment company, developing major partnerships with General Electric and others, we realised we needed to change our technology stack. Features and functions were good, but it was written in an old programming language. We couldn't make the changes we needed without capital investment, so I brought investors into the conversation who, with me, bought the company out. We created a new company, which became "Prescient". We executed a business plan, acquired a UK company, merged with a Texan company, and took it public. It was a heck of a ride!
After the sale, the investors wanted to take my experience to help first time CEOs grow their businesses. This led to working in Portugal for a company called Veniam and eventually led to taking the helm at GoWithFlow – which we are now rebranding as Daloop.
2. Tell us about Daloop, what is the company's main aim?
We essentially want to help society in general transition towards low or no-emissions vehicles. For us, this means helping organisational fleets transition away from combustion engines and providing Charge Point Operators (CPOs) and Electric Mobility Service Providers (EMSPs) with the technology and crucial support they need to deliver their own products and services.
We've existed in various forms since 2010, have built and operated national EV charging networks, and now provide "The Mobility Change Platform" or "MCP" (SaaS) to those who need cost-efficiency and control and oversight of fleet vehicles and hardware. We're going to connect one million assets to our software over this decade, which will prevent an enormous amount of CO2 from entering the atmosphere.
3. What has been your greatest career achievement so far?
Of course, it's almost impossible to pin-point, but what I really love is supporting my team to achieve their own goals and be the best they can be. There have been lots of amazing moments, but truly – the best are all linked to relationships I have with colleagues, customers, and partners and the experiences I've enjoyed with them.
4. What obstacles have you had to overcome?
Well, my challenges have mostly centred around the access to funding for start-up businesses. For example, in 1998, raising capital for Prescient was difficult for a pregnant woman-led business! Being asked about my plans for childcare in conversations about strategy and capital were unnecessarily distracting. Funnily enough, our first venture capital was committed by a woman-led fund, an exception in the vast group of venture funds in Philadelphia.
Unfortunately, things have not changed that much in the past 20 years. For example, in 2021, women-led startups received just 2% of the venture capital committed, and that was down from 2020 levels. My hope is that, with more women becoming partners in Venture Funds and more women creating their own funds, the share of investment will improve dramatically.
5. Why is it important to encourage women to join tech-based careers?
Research suggests that roughly 50% of STEM roles are filled by women, which sounds great, but the challenge you find when you dig into the data is that a very high proportion of them are in healthcare services. There is a very low representation in computer-based businesses, hardware, and engineering, so we need to work out how to get more girls involved and do so at the earliest possible stage.
Diversity of gender, like race, opinion, culture and so forth, always helps performance. It starts at an early age. I was a founding leader – in Philadelphia – of a group called Techgirlz, aimed at pre-teens and early teen girls, helping them understand what technology really is. This was an important initiative as we know that the common decision for girls to move away from maths and science happens right around that age. We showed them what a woman in technology looks like – whether in marketing, or engineering, or product design, or whatever, we're showing them that they can do the same.
6. What advice would you give to young girls and women considering pursuing a career in tech?
Honestly, I think this applies to all sectors. You have to believe that you belong in the discussion. Be who you are. I don't agree with the whole "fake it 'til you make it" school of thought and actually think it's damaging. Be authentic. Pursue the things you believe in and interest you. You have a right to be at the table, so be bold. You'll be successful when you contribute and help everyone else to be successful – your superiors and your team.
7. What would you say has been the secret to your success?
I'm not sure I'd even define it as a secret! It's hard work, humour, communication, and a personal drive to succeed. I guess networks are important too. Building your own, joining others, and helping others do the same. You grow personally through doing so, and take a lot of gratification when it works out.
There are women who inspire me in the industry. Women who have helped shape my leadership early in my career and women who I turn to for regular guidance and motivation. I hope to continue to leverage my own network and hopefully inspire others to do the same.