The philanthropic ventures of Oprah Winfrey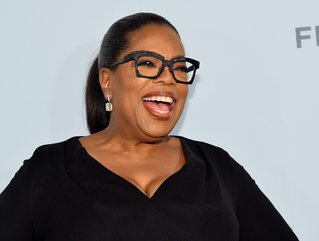 Credit: Getty Images/Ben Gabbe
As a media mogul from humble beginnings, Oprah Winfrey has become one of the richest women on the planet, and has given generously to philanthropic causes
From a childhood in poverty to becoming the first Black woman billionaire, Oprah has become a historic figure, touching the lives of many across the globe.
Through her philanthropic ventures, Oprah made it her mission "to lead, to educate, to uplift, to inspire and to empower women and children throughout the world", which she has successfully accomplished through donating approximately US$72mn to worthy organisations.
In a bid to encourage people to make a difference around the world, Oprah launched the Oprah's Angel Network in 1998. Her vision was to inspire individuals by creating new opportunities to enable underserved women and children to rise to their potential. All funds went straight to the charity programmes, and Oprah herself covered all administrative costs. The organisation had raised a whopping US$80mn by 2010, which went towards various causes, such as helping women's shelters, before the organisation stopped taking donations and eventually dissolved.
"Through her foundation, Oprah Winfrey has taken her ability to convene and highlight issues close to her heart and translate that into action," says Caroline Underwood, CEO of Philanthropy Company. "She has used the power of her personality, celebrity and reach to tackle issues affecting millions."
As a fierce advocate for girls and women, it's no wonder that Oprah has donated to the Time's Up campaign, which aims to create a society free of gender-based discrimination. Another venture that Oprah is in favour of is N Street Village, a non-profit providing housing and services for homeless and low-income women.
But Oprah's philanthropic efforts don't stop in the US; the Oprah Winfrey Leadership Academy for Girls, provides just one example. Since founding the academy in 2007, Oprah is said to have spent over US$140mn on the school, providing a private education for underprivileged South Afrians girls in grades eight to 12.