The philanthropic ventures of Serena Williams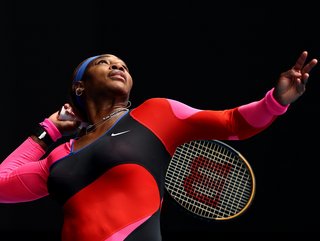 Credit: Getty Images/Cameron Spencer
Giving back is one of the most important and meaningful principles of life - something that former tennis star Serena Williams knows all too well
As the world's second highest earning female athlete, Serena Williams has become a force to be reckoned with – both on and off the court. With 23 Grand Slam titles in singles, 14 in women's doubles and two in mixed doubles, Serena quite easily clears the court of competitors. But as Serena recently announced her retirement from tennis, she will now have more time to focus her efforts on philanthropic ventures.
To honour her lifelong passion for helping children, Serena teamed up with UNICEF, embarking on a trip to Ghana to support the country's biggest health campaign; five years' later, she was appointed as a Goodwill Ambassador. As the champion of the UNICEF Schools for Africa initiative, Serena made it her mission to provide education to vulnerable and marginalised children. After her life-threatening experiencing giving birth to daughter Olympia, Serena has focused even more on aiding mothers and newborn babies, supporting the #EveryChildAlive campaign.
"Serena Williams has used her profile as a leading, global sports person and personality to highlight awareness and drive help for children and families in greatest need around the world," says Caroline Underwood, CEO of Philanthropy Company.
But, in true philanthropy style, Serena was sure not to stop there. The Serena Williams Foundation created the Yetunde Price Resource Center to honour the life and memory of its namesake – Serena's eldest sister. Through collaborations with local organisations, the centre offers trauma-informed healing programmes, as well as a space dedicated to nurturing, sharing, and supporting its local community while promoting healing and resiliency.
Like many other philanthropists, Serena saw it as her duty to lend a helping hand during the COVID-19 pandemic. By teaming up with BELLA+CANVAS on the Masks for Kids campaign, Serena provided 4 million masks daily to underserved schools across the US.
Serena has also become a long-time angel investor through Serena Ventures, with a portfolio of 60-plus companies, most of which focus on diversity. In the Serena Venture's portfolio, 76% of founders come from historically underrepresented backgrounds, 53% are women, and 47% are black.