The WellSky Foundation donates $100,000 fund to promote STEM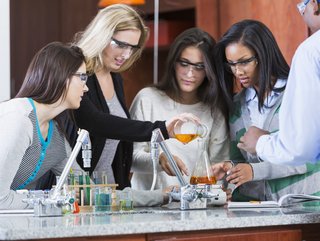 Credit: Getty Images
The WellSky Foundation has donated US$100,000 to the American Heart Association to encourage more young girls to pursue STEM subjects and careers
The WellSky Foundation, a non-profit organisation dedicated to improving the quality of life for vulnerable populations, has donated US$100,000 to the American Heart Association STEM Goes Red programme.
The WellSky Foundation aims to provide an engine for change, removing social barriers to long-term health and wellness to build thriving communities.
How does the programme support girls?
The WellSky Foundation programme's key aim is to bring awareness of the science, technology, engineering, and maths (STEM) sectors to young women, by supporting college students working to attain STEM-related degrees with scholarships. Students will also receive mentorship and additional educational opportunities.
"By providing young women with firsthand experience in STEM fields and access to experts, employers, and mentors, STEM Goes Red is working to make these careers achievable for all," shared Amanda Nichols, Go Red for Women® development director, American Heart Association.
"The WellSky Foundation's generous gift enables us to continue our mentorship opportunities and increase our educational support to young women pursuing STEM-related careers," Amanda continues. "We're thrilled to further expand our services across the Kansas City region."
How is the programme inspiring students?
The WellSky Foundation recently connected students from Kansas City Public Schools with 12 women employed in STEM careers, through the STEM Goes Red mentoring programme. Through the programme, STEM Goes Red aims to provide educational touchpoints to ensure female students receive information about possible STEM career opportunities, while understanding how accessible these roles are.
"The WellSky Foundation remains committed to supporting organisations that make it their mission to build thriving communities," said Andrea Morgan, executive director of the WellSky Foundation.
"STEM Goes Red is a clear example of an organisation working to further career opportunities for students who have historically been underrepresented in STEM fields. The WellSky Foundation is proud to be a part of their journey and make it possible for them to advance their outreach in our hometown."