Top 8 highest paying careers for women in the US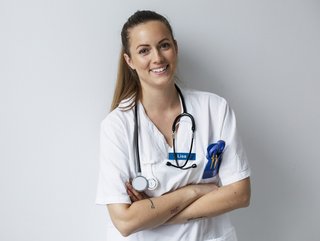 Credit: Getty Images/Johner Images
Find out how Physician, Software Developers and Chief Executives ranked in the top 8 highest paying careers for women in the US
As women, we may be facing an uphill battle when it comes to the gender data gap – with women earning $0.82 for every $1 that our male counterparts make. In a bid to insert a little bit of hope back into society, we found the top 8 highest paying careers for women in the US, according to research from US Bureau of Labor Statistics (BLS).
08: Software Developer
As another job that falls into the STEM sector, it's unsurprising that only 11% of software developers are women. However, software developers actually have the largest gender gap compared to all the other STEM careers.
Although women are highly underrepresented in the area, the median annual pay for female software developers was $95,680.
07: Physician Assistant
Physician Assistants fulfil many of the same responsibilities as a Physician, including diagnosing and treating patients, however, they pass more complex cases on to the Physician. In the US, it is estimated that 66.4% of the 114,201 physician assistants employed are women, meaning only 33.6% are men.
The annual median pay for female physician assistants was $96,460 in 2021.
06: Nurse Practitioner
In the US, there are over 183,400 nurse practitioners in employment – 86.9% of all nurse practitioners are women, while only 13.1% are men. Nurse practitioners are usually responsible for providing speciality and primary healthcare and supporting physicians and physician assistants. Nurse practitioners also referred to as advanced practice registered nurses (APRN), must have a Master's degree and a state license in the US.
In 2021, the annual median pay for female physicians was $98,956.
05: Chief Executives
We need to encourage more companies to promote women to Chief Executive positions, as currently, only one in five C-suite leaders is a woman (21%). In 2022, there are only 44 female CEOs in Fortune 500 companies – only a slight improvement from 41 in 2021 and 37 in 2020. Of course, the salaries of Chief Executives greatly differ depending on the sector and the company itself.
The annual median pay for women chief executives was $99,008 in 2021.
04: Computer and Information Systems Manager
In the US, there are currently 23,655 computer systems managers currently in employment – 84% are men, meaning only 16% are women. Of course, the role of Computer and Information Systems Manager falls into the STEM sector, which is widely known for having a disproportionate gender disparity.
That being said, women in Computer and Information Systems Manager roles may find themselves getting paid as much as $99,216.
03: Lawyers
In 1869, Arabella Mansfield became the first female lawyer in the US – and since then, we've come a long way. Of course, as there are many different types of lawyers – or attorneys, as they're known in the US – differing levels and sectors have differing pay grades and female representation. However, in broad terms, female lawyers contribute 52% of the sector.
In 2021, the annual median pay for a female pharmacist was $99,224.
02: Pharmacist
Women dominate the pharmacy industry, contributing to 62% of the workforce compared to only 38% of men. However, 2% of women have been found to own their own pharmacies, whereas 13% of men in the sector own their own pharmacy business, according to General Pharmaceutical Council.
The annual median pay for female pharmacists was $108,524 in 2021.
01: Physician
Although you may assume that medicine is a male-dominated industry, there has been a steady rise in the number of female physicians over the last decade. Certain physician roles have higher numbers of women, for example, women equate to 64.3% of paediatricians and 58.9% of gynaecologists. A report from AAMC also found that 50.5% of medical school students were women.
In 2021, the annual median pay for female physicians was $118,716.