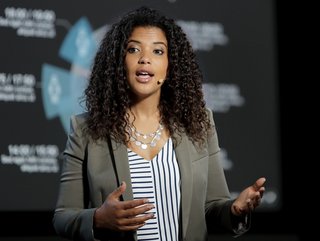 Credit: Getty Images/Nick David
Clear your summer calendar to make time with these must-attend events, that bring the greatest tech minds together, either in-person or virtually
Calling all tech enthusiasts - whether you want to fill you calendar up with in-person or virtual events, make sure you're attended these leading technology conferences and events throughout summer.
1 TECH LIVE LONDON
June 23-24
London, virtual
Hybrid event TECH LIVE LONDON is set to take place in-person, at Tobacco Dock in London, and virtually. Incorporating four zones – Technology & AI LIVE, Cloud & 5G LIVE, Cyber LIVE and March8 LIVE – the event convenes the world's leading CTOs, CISOs and VPs of Technology to discuss their strategies and the future of technology. The March8 LIVE stage will be a dedicated space for women in tech, looking to education, motivate and elevate women in STEM sectors.
Speakers to watch out for: Make sure you attend talks from Samantha Humphries, Alice Williams and Ayca Tunc-Ruff.

2 Cisco Live
June 12-16
Las Vegas – hybrid
If you're a technology innovator, join Cisco executives and world-renowned speakers in-person in Las Vegas or virtually (Americas, 13-15 / Asia-Pacific, 14-16 / EMEA 14-16) to be educated and inspired at Cisco Live. Immerse yourself in five days of sessions, hands-on training and one-to-one meetings, and learn how Cisco's products and technologies can help you grow your success. Hear from Cisco and other industry leaders about their vision for the future and meet with engineers and executives to discuss your unique technical or business-related questions and challenges.
Speakers to watch out for: We'd recommend attending talks from Cisco CSO Liz Centoni, and Emmy-nominated writer Mindy Kaling.
3 Women in Tech Global Conference
June 7-10
Virtual-hybrid
Join the largest conference for women in tech, the Women in Tech Global Conference. This hybrid event connects women in tech, minorities and allies from all over the world through an interactive platform, featuring live educational and training content. You'll also find inspiring keynotes, engaging panels, breakout rooms, technical workshops, and plenty of networking opportunities with virtual and in-person sessions. Learn from tech leaders about tech topics, such as the future of work, entrepreneurship, mental health, marketing and analytics, and much more. The conference is virtual and takes place in a number of time zones from June 7-10.
Speakers to watch out for: Be sure to attend talks by Anvita Jain, Senior Software Engineer at Netflix; Saba Rubaei, VP Information Security Management at JPMorgan; Preethi Natajaran, Product Leader CSE at Microsoft.

4 RSA Conference 2022
June 6-9
San Francisco
RSA Conference is a four-day event that brings the world's leading cybersecurity professionals under one roof. At this event, find industry leaders and revolutionary thinkers from across the globe, discussing how to place resilience at the forefront of your cyber strategy and prepare for security challenges of the new normal. Either in-person in Las Vegas, or virtually with a Digital Pass, expect to gain insights, join conversations and find solutions for your business. There will also be a number of opportunities to network with other cybersecurity experts.
Speakers to watch out for: Make sure you turn into talks from Jessica Long, Paralympic Champion and Mary O'Brien, General Manager, IBM Security.

5 Black Hat USA 2022
August 6-11
Las Vegas, virtual
Now in its 25th year, Black Hat USA is a long-running and highly technical show for security professionals, providing the security community with the latest cutting-edge research, developments, and trends. The conference, which can be attended both in-person and virtually, opens with four days of fully-interactive training, followed by the two-day main conference (10-11), with all briefings and trainings driven by the needs of the global security community.

6 CIO 100 Symposium & Awards
August 15-17
California
CIO 100 gives technology leaders the opportunity to connect, brainstorm and learn from those who have been there before. The agenda focuses on some of the most pressing technology topics, including cloud, data and automation, as well as innovative new areas, such as Web3, blockchain, metaverse and crypto, and organisation imperatives around workplace DEI and business modernisation. There will be plenty of time to network at social functions, all in the breath-taking setting of the Terranea Resort on the California coastline.
Speakers to watch out for: Make sure you attend the talks from Penelope Prett, CIO, Accenture; and Amelia Rose Earhart, Inspiring Around-The-World Pilot and TV Personality.

7 CIO Executive Leadership Summit
August 11 / 25 + September 8 / 20 / 22 / 27 / 29
Atlanta / Silicon Valley / Detroit / Chicago / Boston / Houston / Philadelphia
A series of one-day leadership summits from HMG Strategy are due to be taking place in major cities across the the US - these can also be attended virtually. Designed for CIOs and technology executives, these summits deliver world-class thought leadership with attendees receiving unique insights into best practices and hearing success stories involving leadership, management, technology and career development. The summits focus four key areas include: creating a diverse workplace, reimagining the business and the future of work, winning the war on talent, leading authentically in times of crisis, and strengthening your personal brand.
8 Mobile World Congress
September 28-30
Las Vegas 2022
Dubbed North America's largest and most influential connectivity event, Mobile World Congress (MWC) showcases the hottest trends in connectivity and mobile innovation, convenes thought leaders discussing the latest technologies and themes shaping the future, and offers networking opportunities with disruptors and thought leaders. With an overall theme of 'Connectivity Unleashed', focus event topics this year focus on 5G Connect, Internet of Everything, Tech Horizon, and Cloudnet.
Speakers to watch out for: Be sure to tune in to talks from Tami Erwin, CEO of Verizon Business and Gina Bianchini, CEO and Co-Founder of Mighty Networks.